Mad About You reboot breaks CTV Comedy records
Nearly half a million viewers tuned in for the January premiere on the network's comedy channel.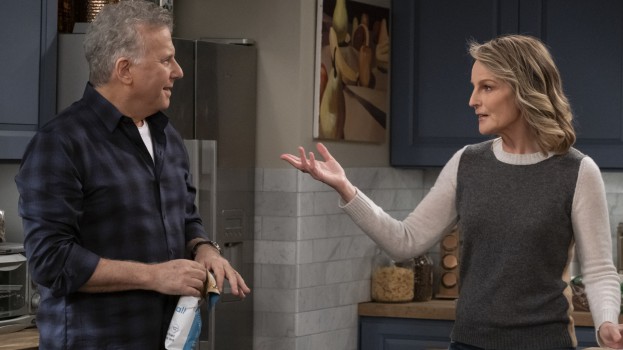 Who says you can never go home again? Certainly not the Buchmans.
The reboot of the award-winning 90s sitcom Mad About You starring Helen Hunt and Paul Reiser as Jamie and Paul Buchman beat debut records for the CTV Comedy Channel as 434,000 viewers tuned in for its Jan. 7 premiere.
It is now the most-watched series debut in the history of the channel, which has seen a 19% uptick in viewers aged 25 to 54 this broadcast year.
The 12-episode limited series is a continuation of the original NBC series which garnered 12 Emmys, four Golden Globes and a Screen Actors Guild Award for Hunt. John Pankrow, Anne Ramsay and Richard Kind each reprise their roles alongside Hunt and Reiser whose daughter Mabel (played by Abby Quinn) is now a freshman in college.
The reboot was created by on-demand channel Spectrum as part of its original content, launching there in November 2019.
On CTV, the season continues Jan. 28 and will air Tuesdays at 10 p.m. ET with back-to-back episodes. All 164 episodes of the original are also streaming on the recently rebranded CTV Throwback service.