Televisions still have higher penetration than smartphones: study
Plus, voice is now used by more than a quarter of Canadians, but e-sports and wearables remain niche.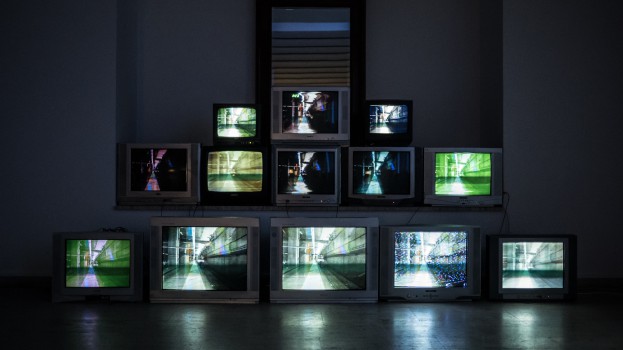 Canada's internet penetration might not get much higher, with 91% of Canadians using the internet. Now, a study by We Are Social, the social research arm of Hootsuite, has published its annual market study of internet use in different countries, and it gives a peek into just how Canadians are making use of their time online.
Yesterday, MiC dove into Canada's social landscape, today we are covering device penetration and usage.
Mobile phone penetration sits at 86% and smartphone penetration at 76%. Although trends have indicated that desktop and laptop usage are no longer as hot as mobile, penetration is still high at 83%. However, tablets are considerably more niche, with less than half (46%) of Canadians owning one.
Televisions still have the highest penetration of any device, at 88%. However, only 26% of people own a device for streaming content to television (such as an Apple TV or a Google Chromecast). Additionally, although TVs have a higher penetration rate, people tend to spend more time online; Canadians tend to spend an average of five hours, 51 minutes per day online (one hour, 47 minutes of which is on social media). They spend an average of three hours, 15 minutes watching television (which includes both broadcast and SVOD).
Although wearables have often been regarded as an up-and-coming tech medium, the penetration rate only sits at 8%. A growing niche, however, is voice; 27% of Canadians use voice commands or voice search.
For site visits, Google (both .com and .ca) are the most frequently visited domains, with monthly traffic of 1.8 billion between the two country domains. YouTube is next with 562 million visits per month, and Facebook follows with 495 million per month. Wikipedia, Amazon and Yahoo follow.
(Despite Google being the top domain, the top Google query was "Facebook," followed by "weather." "Google" was the third-most-common search query on Google).
For streaming, 90% of internet users stream video on a monthly basis. Specifically, 62% of users stream TV content. Only 5.4% watch e-sports tournaments.
Unfortunately for both advertisers and publishers, online ad-blocking is still popular in Canada; 42% of Canadian internet users use some form of ad-blocking technology.