Canadian Oscars audience drops
While things fared worse in the U.S., Canadian audiences fell by 8% from last year's five million.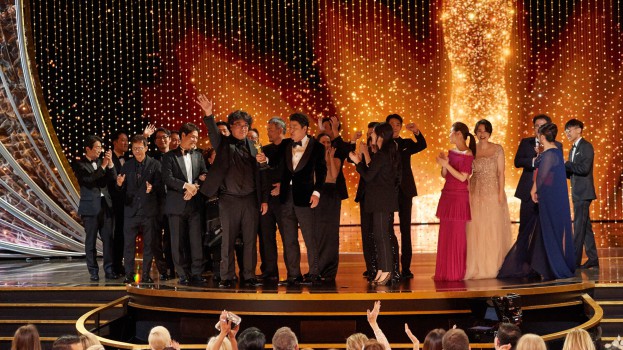 This year's Oscars broadcast made history in both good and bad ways.
The first feature from a Korean filmmaker, Bong Joon-Ho's Parasite is also the first non-English movie to take home the Best Picture award in the ceremony's 92-year history. Director and screenwriter Taika Waititi also became the first Māori filmmaker to win the Best Adapted Screenplay category.
But the ceremony also broke a record that networks weren't hoping it would break; according to U.S. network ABC, overnights indicate an average audience of 23.6 million viewers, the lowest since Nielsen began tracking audiences in the 1970s.
While the audience didn't quite reach such historic lows in Canada, Bell Media has confirmed to MiC that Numeris overnights indicate a drop. This year, the Oscars on CTV pulled in an AMA of 4.6 million – down 8% from last year's five million.
The Oscars have been up and down in Canada for the better part of this decade; last year's audience marked a 10% lift, but the previous year's audience dropped by 18%. Prior to that, the ceremony fluctuated between modest dips and lifts.
Reach for this year's ceremony also fell slightly; last year, 11 million unique viewers tuned in. This year, that total came to 10.4 million. Audiences for the 3.5-hour ceremony peaked at 5.5 million viewers during the much-lauded presentation of the Best Costume Design award by SNL alum Maya Rudolph and Kristen Wiig.
Bell Media stated that digital streams of the ceremony doubled from last year however did not provide the number of streams.
Oscar sponsors this year included Google, Verizon, Rolex and Cadillac.
Image: Oscars.org