The Globe gets creative with its stripped-down sports section
Using stats and a little creativity, The Globe is covering the finest Canadian baseball that never happened.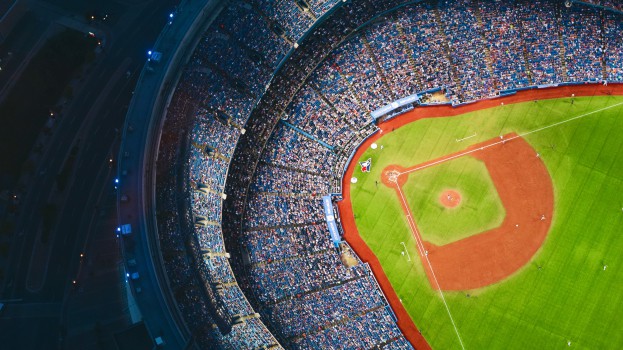 It's been nearly three weeks since a quiet hush fell over the world of sports – and, more broadly, the world of sports media.
The spring months are when hockey and basketball typically careen toward their playoff seasons and baseball gears up for its pre-season. But without games to write about, The Globe and Mail has reduced the page count of its sports section — but it hasn't eliminated it completely.
Shawna Richer, editor of The Globe's sports section, says it has actually not had too much difficulty filling the holes left by content. It now includes columns ruminating on life after sports, profiles of athletes and enthusiasts and their at-home side projects and a new, AI-powered take on baseball.
Last week, The Globe launched a simulated sports series, and is reporting on games that haven't actually happened – but is using stats to get as close to the real thing as possible.
Richer explains that the idea came from Globe sports reporter and baseball enthusiast Brad Wheeler. Wheeler has worked extensively on baseball simulations before, and previously created a simulated tournament featuring what was considered to be the 16 greatest baseball teams of all-time. The stats of the game were powered through New York-based fantasy sports simulation company Strat-O-Matic. Now, Wheeler, The Globe and Strat-O-Matic have joined forces again, creating a tournament with what Wheeler considered to be the greatest Canadian baseball teams ever.
"He picked both the '93 and the '85 Blue Jays, as well as the '94 Expos and the '81 Expos," Richer explains to MiC. The teams are currently in the midst of a seven-game series (Jays versus Jays and Expos versus Expos), and the winners will eventually face off. The simulation is generated by Strat-O-Matic, and Wheeler writes the ensuing articles in digital and print.
Richer says it's as fun and exciting as real baseball, and that despite Strat-O-Matic's work being based in statistics and probability, there's still an element of suspense to it. "I don't know how long the championship series goes on for, and I have no idea who wins it," she says.
Baseball fans tend to be stats-obsessed, Richer says, so it's a good fit for generating creative content. "We've actually had trouble getting everything in that we want to," she says. "We had a small staff to begin with, but they've been amazing [at] finding creative stories, most of which have a tread connect to what's going on in the world."
The tournament is still playing out, but Richer says the team will test how this goes over with readers and see if there's a chance to do something else with different teams, sports and leagues – especially because the status of most sports seasons is still up in the air.
The goal, says Richer, is to provide people some relief during a time when their lives have been turned upside down.
"I think people are allowed to have a little escape right now," she says.