Editor's note: Yes, everything is different now. That's why we're all here.
We've never seen anything like this before, but adapting is what we do.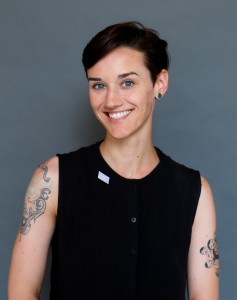 My office desk now feels like a distant memory. I am trying to remember what I left on it, if I turned off my computer the last time I left and when the last time I was I watered my desk plants.
It's now been 25 days since I saw the inside of my office, but I have not stopped working, reporting and delivering news on the media buying and advertising industries, which are still very much alive. They're different, yes, but alive (my desk plants might be another story).
They've very different. For the first time since I started reporting on media, it is possible I will report that ad revenue for Facebook and Google is down year-over-year. For the first time since I started this job, I will not spend the first week of June running myself ragged at the Upfronts, memorizing Fall TV schedules and gathering complaints from buyers on the industry. For the first time since I can remember, the biggest question everyone is asking is not how to attract and retain audiences, but how to effectively monetize them after a surge.
But those unknowns are precisely why this work matters.
For the first few weeks, it was difficult for brands to tell me how they were adapting from a paid media perspective. Most of the answers we got revolved around brands finding alternatives to paid media, like clever and compassionate creative, or thoughtful PR strategies. But as we dove deeper, we found that brands were indeed still activating through paid media. Yes, many were adopting different investment strategies, fast-subbing in new creative and re-evaluating their KPIs. Some categories, particularly CPG, were able to be more flexible than others.
It is already a cliché to use the phrase "new normal" during these times, and it might not be quite accurate. Reality changes every day, and so do perceptions from the industry. According to a U.S. study by Advertiser Perceptions, 69% of marketers believe COVID-19 will majorly impact their ad spending in Q2 – but as the quarters go on, that perceived impact becomes less and less. By Q4, only 11% believe there will be a major impact on media spend; a combined 70% see a minor-to-moderate impact and the remaining 19% actually believe there will be no impact at all. And some of the buyers we consulted in our virtual roundtable have revealed that some of the brands that first pulled or delayed spend at the start of the pandemic have already set their sights on resuming advertising activity, in some cases as early as mid to late April.
What does that leave the industry with? Temporary pessimism? Or a will to do what it does best: adapt?
This issue is all about adaptation. From the strategies on how to reach men without playoff sports to predictions about rates and the first-person perspectives from our advisory board on planning without a playbook, we will continue to do what we have been doing for years: helping guide your adaptations. We will return, we will buy new desk plants, and we will continue to face every change that comes our way.
– Bree Rody, CARDonline editor