Do brands have an obligation to support news media?
Torstar CEO John Boynton has put out a call to advertisers to prioritize news media. But is it the right choice at this time?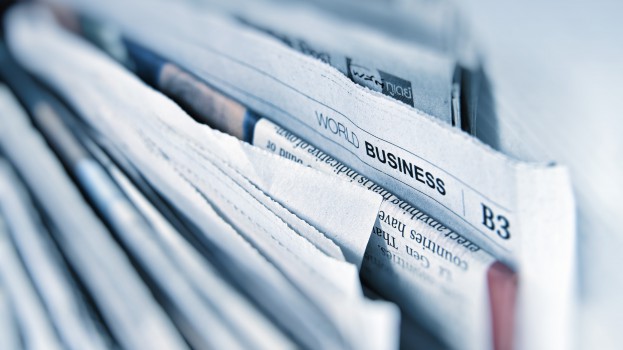 Earlier this week, John Boynton, CEO of Torstar, posted an open letter on LinkedIn, asking brands to support the important work of news media with advertising and to stop blacklisting news sites covering the COVID-19 crisis.
"It is very ironic/harmful that at a time when we need real journalism for safety purpose," he wrote. Boynton also asked that during this crisis, advertisers consider treating news media differently than other media.
Boynton was unable to schedule an interview with MiC prior to press time. Nevertheless, his open letter sparked some discussion online throughout the industry, prompting some to debate what marketers' obligations are to advertise in news media during a time when ad dollars are precious, and if news media truly should be treated differently than other forms of media?
Kevin Bartus, president and CEO of digital rep house Ideon Media, says it's not as simple as flicking a switch.
"You can't expect advertisers to advertise things that people aren't buying such as movie releases, or to use creative or content created pre-COVID-19," he tells MiC. "You also can't expect advertisers to suddenly change expectations of what media works for their products. . . even if traffic is spiking as people consume more news."
As to whether news media be treated differently during times of crisis, Bartus says this raises questions that go far beyond COVID-19, such as government assistance for news media and people's will to pay to get past paywalls.
"If this is true, and I believe it is, it would be all the time but advertisers will not treat it differently, consumers won't pay for it, and the government can only do so much. In any case, it's inherently conflicted. It's inherently uncomfortable for a government to pay for coverage that's unflattering. Honestly, a large part of the issue is that consumers give more credibility to something their friends posted on social media than to something that's properly written and researched."
Devon MacDonald, CEO of Mindshare Canada, says this is not so much an obligation for brands as it is an opportunity.
"As each brand tackles their positioning and how to provide support to consumers, and the country, their message of thanks could be directed towards the journalists and publications that are keeping us informed," he says. "The opportunity is even more relevant for Canadian based brands looking to support Canadian based publishers."
And Alex Panousis, CEO of Carat Canada, says brands can "make a statement" on the importance of accountability while also tying their investments to business objectives and growth.
"The fact is that people consume news media," she says. "It increases during bad times but it still is important in good times.  Community news, local social [and] radio are all important for people – especially outside of major markets."
Sonia Carreno, president of IAB Canada, says it is smart to invest in news, and it's not simply a charitable thing to do.
"This is not about 'helping' news media," she says "This is about making smart investments and leveraging trusted, Canadian, premium content to reach Canadians. Comscore reports a 47% increase in minutes consumed on news just this past week. Brands with appropriate communication strategies and assets should be there because it's smart."
However, Carreno says some advertisers have default brand safety guidelines in place that eliminate news in its entirety from their media investment plans. She urges advertisers who don't have strict policies at this time to consider several factors.
The first factor is trust, she says. Many brands are looking to be helpful at this moment. Information is helpful and so supporting trusted media sources at a time when Canadians desperately sift through the noise and get to the truth can provide an excellent, helpful brand presence right now.
Brands also must calibrate their message, she says. "Now is the time to work with creative and media agency partners to understand whether and how your brand is in a position to help." Striking an appropriate contextual tone can be powerful and develop longer-term brand trust and affinity.
Finally, she cautions, consider the long term. While certain inventories are negatively impacted, like sports, it doesn't mean that they won't come roaring back eventually, she says. Being a good partner can open doors to creative business solutions that could be beneficial when the crisis is behind us.
With files from Bree Rody