Four place-based media cos partner for residential advertising
Adapt Media, IHN, Captivate and MaxTV will combine their respective expertise for the length of the pandemic – but are also looking toward the future.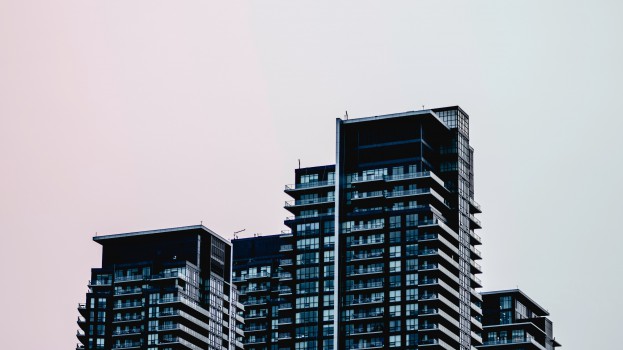 Pandemics make strange bedfellows.
Four media companies specializing in OOH and place-based media have partnered together in order to provide clients with access to advertising in upscale residential properties across Canada.
Captivate, Adapt Media, IHN Media and MaxTV Media all cover various aspects of the place-based industry. Captivate specializes in office towers and elevators, Adapt specializes mainly in commercial spaces like shops, airports and DriveTest centres and IHN and MaxTV are known mainly for operations in condo towers.
Today, the four announced that they've partnered to combine their networks for the length of the current pandemic to offer advertisers access to their inventory which includes more than 2,000 digital screens in 500 Canadian condo buildings. Media placement consists of video or static advertisements in an interactive condo community portal.
Laura Maurice, SVP of sales for Adapt Media, tells MiC that although the partnership is officially for the length of the pandemic, they are open to exploring ways to work together "once the world regains some normality."
Places of residence have become much more valuable for OOH advertisers than prior; while large format billboards along highways and popular pedestrian areas have seen traffic and impressions depleted, residential and condo advertising is among the few steady or growing categories in the OOH space.
For Adapt and Captivate, this is largely an intro into the condo world. Maurice says that while IHN and MaxTV have provided the bulk of the inventory, all of the companies bring different strengths and specialties, which made the partnership a golden opportunity. For example, although Adapt Media sells OOH screens, it also specializes in mobile extensions for people who have been exposed to digital OOH ads.
"Our president, Jamie Thompson already had a personal relationship with MaxTV," Maurice explains. "He'd previously reached out to Erik [Kehat, CEO of MaxTV] to see if we could help him with a mobile extension for those living in the condos. From there, it transpired into MaxTV saying, 'We actually need help getting the word out about our condo network.'"
Maurice explains that although all the vendors have different specialties, they are still competitors for OOH dollars. But this situation requires looking at the industry holistically, she says, realizing that times are dire. "The industry is so fractured right now," she says. "For example, Captivate has all of these office buildings, but nobody is in them right now."
The different partners are also bringing with them key established relationships with agencies across different territories, which she says will create opportunities in the short- and long-term for all of the companies involved. The companies did not reveal details on their revenue sharing model.
"For us, the strength is the mobile back-end, supporting audiences through mobile extensions. So we're always looking for relationships, even if it's with our competitors," she says. "Any way that we can work together to generate revenue, everyone wins."