Why Daily Hive is freeing up $1 million in social ads
The company is hoping to help bring longevity to local advertisers by giving away inventory.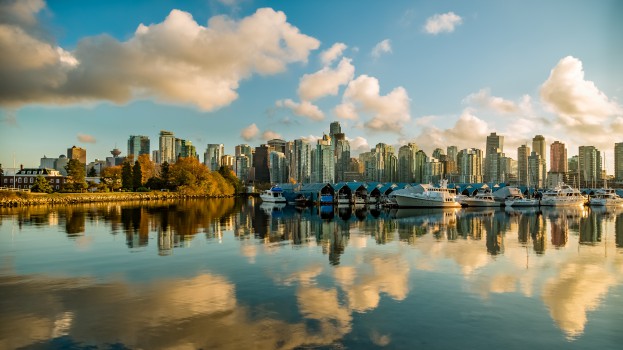 The word "unprecedented" is being applied liberally in response to the COVID-19 pandemic. But for publishers, it is truly the best word to describe their current predicament.
Engagement with media is up as Canadians seek equal amounts of news and an antidote to the news. Trust in homegrown media is also high, but it's been increasingly difficult to monetize these ravenous audiences, as advertisers – facing an extreme tightening of their pocketbooks – pull, pause, or reduce their spend.
With a slew of advertisers in crisis and a lull in work to create for clients, Vancouver-based digital publisher Daily Hive made a quick decision: why not give some away?
Karm Sumal, CEO and co-founder of Daily Hive, explains to MiC why it's choosing to give away free advertising space, which it's doing through its branded Instagram pages (it has 14 in total; a Daily Hive Instagram profile and a Dished Instagram profile for every market in which it operates). The estimated value of the ads given away will be $1 million.
"Free social advertising seemed like an easy way to open up the floodgates in terms of inventory," he says. "Everyone's on Instagram right now anyway, so the eyeballs and attention will be there."
He says that it was apparent within the first few days of the pandemic that agencies – and advertisers too small to work with agencies – were going to reset their strategies entirely. He wanted his company to get ahead of the game.
"It feels almost like we're getting back to our roots," he says, speaking of its startup days in 2008. While Daily Hive courts national advertisers now, the bulk of its early support came from local and community businesses in the Vancouver area (it now operates in five Canadian markets, including Toronto and Montreal, as well as Portland and Seattle). "Those business owners – fashion designers, restaurant owners, artists – they're our readers too."
His hope is that by giving back to local advertisers, it can help guarantee longevity for those brands after the crisis and hopefully they'll come back to advertise with Daily Hive in the future.
The program has so far been a hit – over the last five weeks, 650 brands have applied. So far, 350 ads have been posted or scheduled, while another 250 are in the pipeline as the company awaits assets and details.
Sumal doesn't shy away from the ugly reality facing publishers right now. While no one has been laid off at Daily Hive, he says it's taking measures to mitigate the loss in revenue. At the start of the outbreak, Sumal and co-founder Manny Bahia immediately took significant pay cuts so that they have "just enough to live on." The company also asked for voluntary wage reductions for the most recent payroll.
"I obviously can't be 100% sure what the future holds. But my intention is to keep staff on," says Sumal. He's well aware that there's a chance Daily Hive may need to do more to achieve that, like possibly change its wage reduction measure from voluntary to mandatory – especially as a recession is expected to last far longer than the pandemic – but he says he's remaining cautiously optimistic.