Inside TD's homebound sponsorship play
Big in-person events are out. Here's how TD's evaluating sponsorships going forward.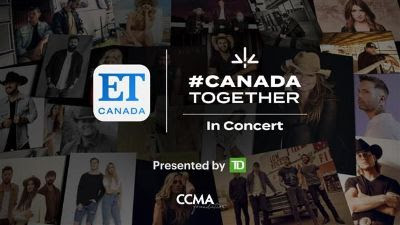 Jays games. Junos. Jazz festivals.
Summer is usually filled with opportunities for events and, of course, plenty of brand sponsorships. Especially for TD. The financial institution is highly visible during summer events including Toronto's Beaches International Jazz Festival, Toronto Pride Week and, of course, the Blue Jays. With all three now on the back burner until further notice – or cancelled all together – and the live Juno Awards ceremony already being cancelled, the bank has had to make some major shifts to its sponsorship strategy.
Tyrell Schmidt, VP of global brand and consumer experience with TD says it's in the midst of working through a pivoted sponsorship strategy, dotting i's, crossing t's and working out some kinks. But the plan is to keep the brand visible through a number of multimedia initiatives.
It already lent its name as presenting sponsor of the week-long broadcast event Canada Together: In Concert. The series, co-produced by ET Canada and the CCMA Foundation helped raise more than $300,000 in support of Food Banks Canada and the Unison Benevolent Fund. Schmidt sees the event as a big success for TD, and is trying to eye different opportunities to get its brand out there and do something with its sponsorship spend.
While many brands have talked about pivoting quickly and needing to be agile and change things on a dime, Schmidt says this has been more about leveraging longstanding relationships, and taking the time to correctly identify the opportunity. In the case of Canada Together, TD had a longstanding relationship with the CCMAs.
"Particularly, what we liked about this was that it was a five-day broadcast," Schmidt tells MiC. "Additionally it focused on food banks as well as the Unison Benevolence Fund. We know that a lot of people in the music community need support right now."
Supporting musicians is also something TD has built a reputation for through its Junos sponsorship.
Now comes the summer, where Schmidt admits, "In a normal year, we'd have so many large scale events, so we're now having to adapt with our partners." The bank is looking for optimistic, positive content it can align its brand with, while also providing support for vulnerable people. "The fact is, we have to find ways to engage with customers in this new reality," she says.
It's doing more online, Schmidt says, which is the obvious choice – it's continued to sponsor the Junos Fan Choice Award, now exclusively online. But more importantly, the bank is looking for opportunities to be "more than just a logo."
In-person, she admits, that's easy. Brands can provide experiences for consumers and add value beyond signage. It's trickier in a broadcast or digital situation. In some cases, that's been a blessing in disguise, as it's prompted TD to take a more evaluative approach, she says. It's always asking the question, "how can we help?" For example, even though Pride won't occur in physical festival form this year, she says it's currently working with the organization to determine ways it can still help the organization and community. As a financial institution, Schmidt says, there will be certain expectations for brands after the crisis is over and the ensuing recession takes place.
"There are a lot of really important ways we can bring our brand purpose to life, so we're trying to seize the opportunity to be relevant with our community partners," she adds.
In the case of Canada Together, that meant donating $100,000 to Food Banks Canada and the Unison Benevolent Fund. As it looks down the road, donations might not always be the case, but finding ways to introduce and integrate utility will be a priority.
TD executes its sponsorships mainly through Diamond Marketing.