Epic Games uses an epic buy to attract casual gamers
The partnership features a first-to-market execution with TheScore, being the first brand to partner with the brand on TikTok.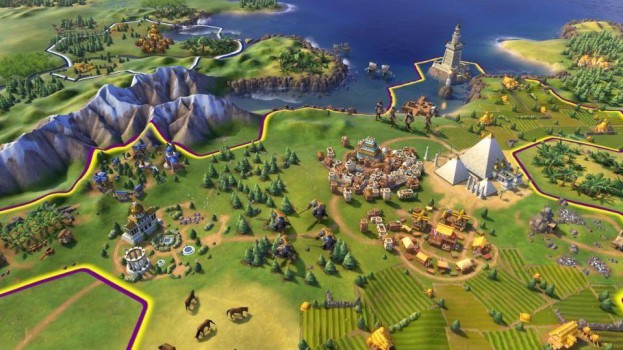 Epic Games is providing new entertainment options for homebound Canadians with the weekly limited time launch of free PC games. The video game and software developer is offering gamers free downloads of one popular PC game each week until the end of the year.
During the first week of a game's launch, it can be downloaded for free and kept forever. Now Epic has put ad dollars behind the launches with a campaign planned by Havas Media. The first game promoted is one of gamer history's biggest ever, Grand Theft Auto V. It was released on May 14 and the demand was so intense, the online Epic Games Store was out of commission for eight hours. Free access to Civilization VI, this week's download, ends May 28.
Bradley Kowalski, the account director at Havas Media Canada who led the campaign, says the effort is targeting casual gamers with a big buy on social media. The goal is to get them using the Epic PC platform in the run up to the launch of the highly anticipated game, Cyberpunk, which will be released in September.
The campaign involves partnerships and ads across social channels, Facebook, Twitter, Snapchat, and TikTok, as well as bumpers surrounding gaming content on YouTube. Because the target is casual gamers, gaming media are not the primary channels. The campaign has branched out to reach the target in their other areas of interest – like sports.
Kowalski explains the unique angle it's taking with TheScore.
"There's a lot of passion for sports news at this time so we worked with TheScore to come up with a branded tactic, a sponsored post on [TheScore's TikTok channel] called Epic Debate. For example, this week for Civilization VI, which is all about taking over the world and dynasties, they tied it all together with a talk about sports dynasties."
TheScore's TikTok channel has 1.4 million subscribers. This is its first time doing a branded partnership on TikTok.
The average age for gamers in Canada is 32 years old, which is a bit older than in the U.S. Kowalski says they're really passionate about the NBA in particular. As a result, Havas leveraged TSN to create a digital sports integration on Instagram all about things to do at home without sports, one being video games.
Another detour from traditional gaming media is Hypebeast, a male-oriented, fashion-forward and trendsetting online publication. "It has a gaming division which we are leveraging as well. It's an editorial voice that can speak to the target. It's not 100% gaming all the time, but it can drive download with consumers that might have a passion for technology, gaming and being cool."