Bell Media looks ahead to summer on CTV and TSN
Some sports, such as PGA Tour golf and NASCAR, will return to airwaves, albeit without live audiences.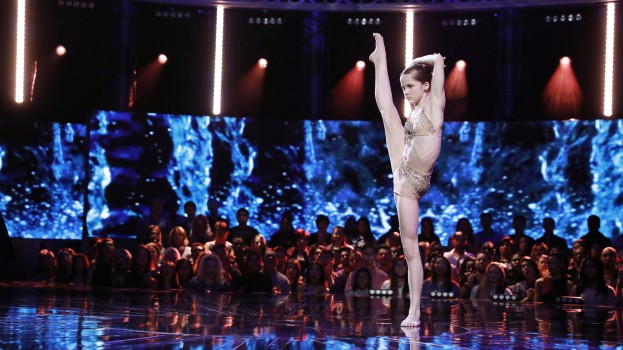 Although Bell Media's official upfront presentation for fall TV will go ahead June 23, Bell Media recently gave media buyers a small preview of what programming will look like throughout the summer, as well as its summer-to-fall bridge strategy in what has undoubtedly been a challenging season to plan for.
President of content and programming Mike Consentino outlined a summer schedule that includes five series delivering 60 hours of fresh content including Marvel's Agents of SHIELD, Blindspot, World of Dance (pictured), Ultimate Tag and Match Game.
Notably absent from the schedule is CTV's mega-hit The Amazing Race Canada. The show is typically one of the most-viewed in Canada for summers, but Cosentino confirmed to MiC that production for the show is "on hold," and as a result so too are decisions around its scheduling.
However, CTV is also unlocking a new Sunday night feature, Marvelous Sundays, which features a Marvel movie each Sunday evening from 7 to 10 p.m.
While most major leagues are still on hold, a number of sports will resume this month and next, albeit without live spectators – NASCAR and PGA Tour golf for example. Cosentino says TSN continues to work with the leagues, teams and organizations involved to understand their plans. Yesterday, NHL commissioner Gary Bettman confirmed that the NHL will return to play, although the regular season is officially over and the league will enter into a complex, 24-team playoff format. Bettman offered no timelines on play, and both TSN and Sportsnet have confirmed to MiC that no broadcasting schedules have been set yet. However, training camps will be held no earlier than July, with games possibly returning around August.
According to Cosentino, a summer-to-fall bridge strategy is in play to help springboard Bell into a fall launch. He confirmed that the production hiatus has impacted all program pilots, and he is still continuing to receive information form U.S. studios including insights on renewed shows, new shows and cancellations.
He added that he expects that unscripted series will be used more than usual during this period with scripted programming to follow.
Bell Media will be unveiling a more complete picture of its programming during its Fall Presentation on Tuesday, June 23 in the afternoon.