By the Numbers: What we're watching
Mindshare's Sarah Thompson and Laura Donaldson on how new habits form, what's bringing comfort and how to meet Canadians where they are.
For the last two months, Mindshare's CSO Sarah Thompson and director of marketing science Laura Donaldson have pored over a plethora of evolving data on Canadians' activities, mindsets and values during lockdown.
The concerns of Canadians vary from the economy to the health of their loved ones, but one of the common threads throughout people of all ages and backgrounds is that they're preoccupied by screens right now.
Whether it's parents creating a special living room "movie theatre" night to watch the new Tolls movie with their children on VOD, sports-starved fans keeping up with players on Instagram Live or worried Canadians tuning into the news, video content has played a key role in lockdown life.
CARD caught up with Thompson and Donaldson, who shared their insights into what people are watching, what it means for buyers.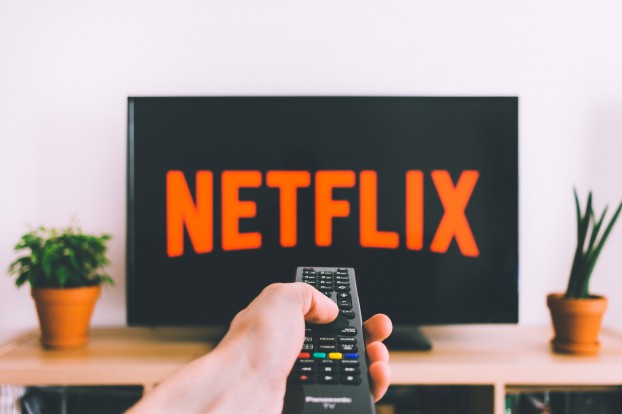 The stat
Global streaming platforms like Netflix and Amazon Prime have higher awareness and usage than made-in-Canada platforms – and ad-supported platforms.
Netflix reaches 52% of Canadians, twice as much as second-place Amazon Prime. Disney+ is in a healthy third place, but Crave only reaches 13% in fourth place. The highest ad-supported platform is Sportsnet NOW, which has dynamic ad insertion and carries the same ads that would appear on the simultaneously airing linear feeds on Sportsnet, and only reaches 5% of Canadians. TSN Direct, which has a similar ad offering to Sportsnet NOW, is at 4%. CBC Gem, which has an ad-supported free tier, is also only at 4%. Canadians, on average, subscribe to 1.6 streaming services.
The bad news
There is an upward ceiling to how many services Canadians want to subscribe to.
"I think people look at it in terms of the big four that they're always going to have in their pocket – Netflix, Amazon, Disney and Crave," says Thompson. "Others like Apple TV, YouTube Premium and the rest of them, they come and go depending on what's available. Overall, though, they need to have a strong value proposition. We saw Quibi come in as this failure to launch."
The good news
Ad-supported platforms being low might be a coincidence – there are factors beyond ad-aversion.
"In the end, I don't think it has anything to do with ad aversion," says Thompson. "This is what happens when you don't know anything about the content, you don't know what you're getting, and you have no idea what's desirable about the service. It comes down to a lot of things, including marketing."
Other fun facts
The most-binged shows in Canada are all on Netflix – Tiger King is on top, followed by Ozark, Money Heist, Friends and Shameless.
Canadians are more aware of Hulu, which has never been available this side of the border (63% awareness) than they are of Quibi, which launched in Canada last month (12% awareness)

The stat
There's continued growth in live TV – respondents averaged 20% more live TV time from the start of the pandemic to the eighth week. This is especially prevalent in Boomers, but all generations, including younger ones, showed uptick. As Canadians record new habits that are forming, overwhelmingly they say they are watching more TV. 
The good news
TV's goodwill is likely to stick around
"Overwhelmingly, people say they're going to keep it the same," says Donaldson. "And we have an influx of people who say they're going to watch more. We don't have people saying [they'll watch] less. A habit takes 66 days to form. We're now at 69 days in. These are new habits that will be hard to break. We've wired into our brains, 'I love my TV.'"
The bad news
Not all programming fits for all clients
"We have a lot of clients who like to do live sports, and we don't know how that will look in the fall," says Donaldson. "Not every client likes to be on reality TV, as much as I like to watch it, it's not where every brand wants to be. But that will probably be the types of programs that come back, just because of how quickly they can be produced."
And…
"It's your most efficient and effective reach vehicle and broadcasters have been really flexible, to the point where we might have a supply and demand problem in the fall," says Thompson, adding that this problem comes from the fact that there is somewhat of a pent-up demand from TV advertisers. But that efficient, effective reach might not be what everyone needs and can afford right now. "If you have a product you're selling and you can't actually sell it the same way because of how markets reopened, reaching tons of people might not be the best thing you can do with your ad dollars."
Other fun facts:
Canadians' worry is down from the early days of COVID-19 – 48% report feeling worried, way down from 61% at peak, and 21% report feeling hopeful, which is a high. This can help shape successful programming, says Donaldson, who points to The Office star John Krasinski's digital series Some Good News, a show that became so popular the format was sold to CBS in two months.
Most generations say they deliberately choose to consume content that helps them de-stress, but millennials are biggest in this, with 48% responding in the affirmative.

The stat
Canadians' time spent online has gone way up. In the early days, 21% of Canadians said they've increased their time online. Now, that's up to 56% of Canadians. What's also interesting is what they're browsing and searching for. Baking has been one of the most consistently hot search trends throughout the pandemic – searches such as board games started out moderately strong and then died off, while searches for parks have gone up, but baking Google searches have been high throughout, especially on weekends.
The good news
If your subject matter follows Canadians, they'll pay attention.
"People are getting re-energized and starting to get into new hobbies," says Donaldson. "For example, in the kitchen – people are picking up more home cooking. Those [networks] that make it their bread and butter – pun intended – will continue to grow."
"And you can extend that into the online world," says Thompson. "I've been really digging the Bon Appetit content – they did their grilled cheese experiment, now I want to experiment with my own grilled cheese."
The bad news
Online isn't always trusted – and that might not make for a brand-safe environment.
Canadians are worried about misinformation – more than half of Canadians from each group say this is a concern, with Millennials topping out at 68%.
Other fun facts:
While home workouts became all the rage in the first month of COVID and even presented prime branding opportunities for sponsors, Canadians are starting to miss the gym more. In Mindshare's third wave of surveys – early April – 13% of Canadians said they missed going to the gym. Now, that's up to 18%, indicating that some may have hit a plateau with home workouts and want to get back to a traditional gym setting.