Start, Stop, Change: Which magazines are taking a summer vacation?
Some issues have gone digital only or combined two months into one, but many are going full-steam ahead.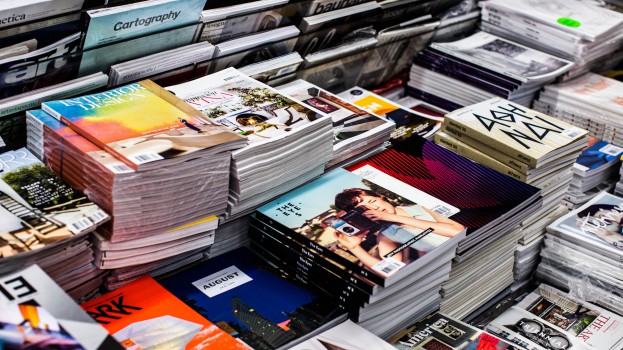 Among the many consequences of the COVID-19 pandemic is a reduction in revenue – and the tightening of profit margins – across Canada's magazine business.
Summer is normally a time to promote bathing suits, outdoor festivals, drinks on patios and destination vacations. With many of those on hold, some magazines are also having to take a slightly different approach, especially considering the cost of producing a print magazine remains high, and ad spend is currently turbulent.
CARD has approached the publishers of some of the most popular lifestyle magazines in Canada including St. Joseph Communications (Today's Parent, Chatelaine, Fashion, Toronto Life and others), 22 Media (Foodism, Escapism), TVA Publications (Style at Home and Canadian Living), Blue Ant Media (Cottage Life), Ko Media (Elle Canada and Elle Quebec) and Contempo Media (Sharp and /S). Most publishers offered details on their summer plans, however Ko Media did not respond to requests.
On hold, digital-only or newly combined
The biggest change to St. Joseph's summer remit is the production of Fashion. There will still be content for the legacy publication, but it will appear as a digital-only edition. However, the company confirmed that ads have already been booked for the summer digital issue.
Another company having to make big changes is Toronto-based 22 Media, publisher of the bi-monthly Foodism and quarterly Escapism. Foodism's print has been suspended since March, with its April issue – focused on sustainability – on hold. Since then, publisher Krista Faist says it's decided to combine the sustainability issue into its summer issue, which will hit newsstands June 9. Normally a 120 page issue, this issue will be 180 pages, including a branded recipe supplement.
"We feel very fortunate that we have been able to come out in the market in June," Faist tells CARD. "We owe a lot of this to the investment from larger CPG and alcohol brands that are finding it beneficial to activate in the space right now." The company is also donating net profits from the issue; 50% will go to the Fort York Food Bank, while 50% will go toward a hospitality initiative currently being selected. "Suffice to say the dollars won't be ground-breaking," Faist says, but she says it's a key part of Foodism's brand.
Escapism print editions have been suspended until at least September, as Faist says the travel and tourism sectors have been "arguably hit the hardest."
Business as usual
In St. Joe's portfolio, Toronto Life will publish both its July and August issues. The same goes for Today's Parent and Chatelaine (both English and French editions), although the latter two had already been reduced to a single issue for July and August prior to the pandemic.
Both languages of Chatelaine, as well as Today's Parent and Toronto Life, have their July ads already booked. However, Toronto Life advertisers can book for the August issue up until June 21.

For Contempo Media's Sharp and /S, it's business as usual, but that means no print issues for the summer, as has been the case for several years now. Booking deadlines for the September issue will be in late July.
Michael LaFave, editorial and creative director for the company, tells CARD that it's officially concluded the first half of the year for its production schedule and has made digital versions available of the magazines completed since the pandemic, in order to allow readers to access content from the print magazines they might have missed, since many magazines are distributed to offices.
Finally, Blue Ant's Cottage Life is also continuing on with business as usual as it pertains to print. The August/September issue will be sent to subscribers on July 24, and ads are still being booked for the issue.