Event properties moving online, but sponsors still navigating that realm
A new study shows that advertisers are still hesitant about virtual events and e-sports.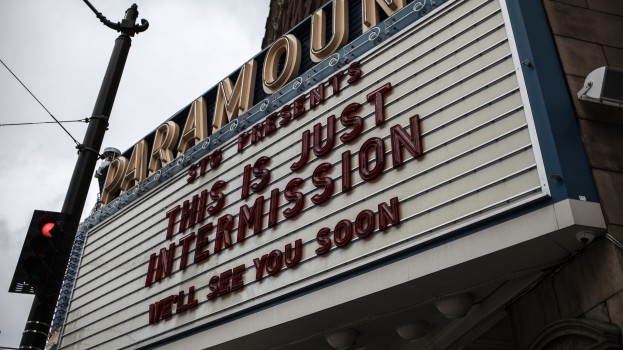 It wasn't just professional sports that COVID-19 came after.
It was jazz festivals, Pride parades, the Olympics, local events, marathons, film festivals and more.
Besides massive crowds, the one thing these types of events have in common is that they tend to attract sponsors from across the spectrum in terms of categories. With mass events on hold for the foreseeable future, a new study looks at the impact of the lack of sponsorship on brands, agencies and event partners. The report was authored by Dr. Norm O'Reilly, partner consultant with the T1 Agency and director at the International Institute for Sport Business at the University of Guelph.
All budgets are under considerable pressure and what the study shows is that advertiser budgets have an exponential effect on its partners. While advertisers surveyed expected a 29.5% reduction in their budgets, properties expected a reduction of 44.8%. Agencies expect the biggest drop at 52%.
That doesn't mean activity has grounded to a halt. Two-thirds of respondents said sponsors are shifting, rather than cancelling, their spend, and are focusing on activities related to COVID-19, such as relief efforts.
While the "Zoom boom" has resulted in some new opportunities, and agencies have touted the rising popularity of e-sports and gaming, that doesn't appear to be on sponsors' radars as much as events more directly related to COVID-19. Only 11.8% of respondents mentioned virtual events, however, and only 12.7% said they were interested in higher level investment in e-sports.
Of the properties surveyed, only 14% of respondents who were spending on sponsorship reported cancelling all together. There were a variety of other options including moving events to digital (23%) and continuing without audiences (14% – for activities like NASCAR and PGA Golf), but overwhelmingly the most popular option is to delay seasons (44%). This has been the case for professional sports leagues like the NHL and NBA.
Based on findings, the study authors predict an early 2021 for a return to "normalcy," but that there could still be a 25 to 50% reduction in fees, billings and spend. It also determined that sports, once they have returned, will be the best sure bet at a long-term brand-building strategy.