Postmedia revenue drops 28.4%, company lifts salary rollback early
Cost-saving initiatives helped Postmedia mitigate loss this quarter, but year-to-date revenue is still down nearly 15%.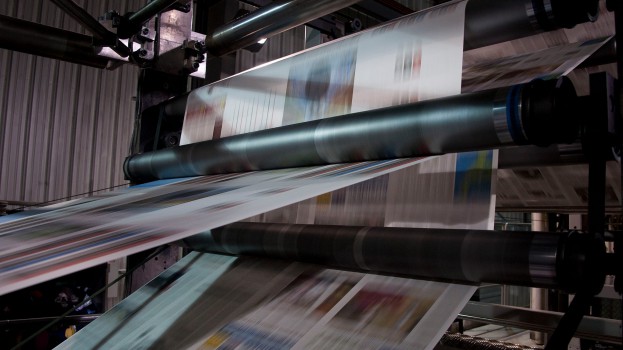 In the words of Andrew MacLeod, president and CEO of Postmedia, it was the "near economic standstill" that resulted in the company's revenue dropping 28.4% year-over-year for the third quarter.
Total revenue was $112.4 million, compared to $157.1 million in the same period last year. The main driver behind the decrease was a 36.6% drop in print advertising revenue (or $23.7 million) and a 32.5% decrease in digital revenue (or $10.7 million).
Digital advertising, specifically, was down 37.7%. This is a marked decrease considering Postmedia had consistently reported double-digit growth in digital for more than two years. Print circulation revenue also declined in the double-digits, down 10.5% or $5.4 million.
Postmedia's focus, according to MacLeod, include constraining cost, maximizing revenue and pursuing government support. In this quarter, the company realized a 26.2% reduction in operating costs (including several community publication discontinuations and a number of layoffs). Initiatives are expected to result in approximately $8 million in annualized cost savings.
Total operating expenses excluding depreciation, amortization, impairment and restructuring decreased by $57.9 million, or 39.2%, for the quarter. This was partially the result of the implementation of various cost-reduction initiatives, as well as the impact of compensation recoveries of $19.3 million and $1.2 million related to the Canadian Emergency Wage Subsidy and journalism tax credits, respectively.
These programs, including the extension of the wage subsidy, allowed Postmedia to lift its temporary salary rollback one month early, retroactively to July 6. Postmedia initially imposed a temporary salary reduction, of varying degrees, for employees making more than $60,000 per year. Despite the rollback ending, the reduction did indirectly result in the laying off of approximately 40 unionized workers, due to the groups not accepting the rollback.
Operating income before depreciation, amortization, impairment and restructuring was $24.2 million, representing an increase of $14.6 million over Q3 last year. This increase comes despite decreases in total revenue, thanks largely to Postmedia's decrease in operating expenses.
Revenue for the year to date is $403.2 million, a 14.9% decrease from the $474 million or the first nine months of the last fiscal year.