Novus launches new division focused on amplification
Novus Extra has the exclusive rights to sell the inventory for rideshare media service Octopus.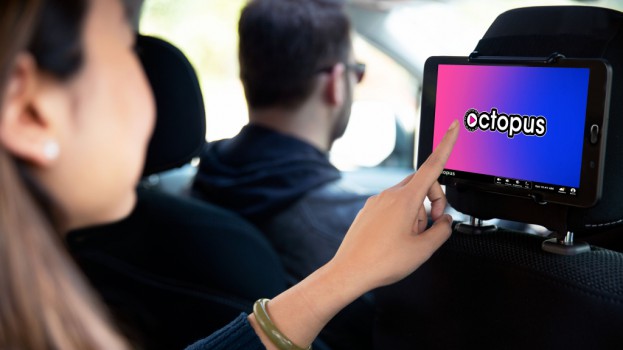 Debbie Drutz, president of Novus Canada, announced Wednesday during the DPAA Video Everywhere Canada 2020 summit the launch of Novus Extra, a new division built to amplify the value of OOH campaigns for clients through amplification.
Drutz tells MiC, "Novus was already one of the biggest buyers of out-of-home in Canada, but Extra is about taking that great scale and adding extra value for clients: Extra analytical horsepower in determining the most effective media outlets; extra opportunities for industry firsts; extra places and spaces that redefine what 'out-of-home' means in a dynamic consumer environment."
In its first order of business, Extra has signed an agreement with Octopus Interactive, which gives it exclusive rights to sell the Octopus ad network in Canada. Octopus operates North America's largest network of interactive screens inside Lyft and Uber vehicles. Its deal with Novus Extra marks Octopus' expansion into Canada. It will first go live in the Toronto market, followed by Montreal and Vancouver.
Drutz says that Octopus gives advertisers the ability to have a one-to-one consumer experience via premium video inventory in a captive environment like rideshare. "In the wake of the 'new normal,' the capability to interact with the platform with your personal device makes the product that much more attractive. And Octopus Interactive supports brands with real-time metrics that show results and ROI."
Octopus Interactive enhances the passenger experience with games, cash prizes entertainment – and, of course, advertising. Advertisers can reach consumers on the move through Octopus with geo-targeted, interactive video ads. The company, headquartered in Maryland, launched in 2018 and is now in more than 15,000 rideshare vehicles, capturing more than one million passenger interactions a day.