Corus firms up specialty with new fall premiere dates
Specialty could be a sweet spot this fall as TV demand shoots back up, say media buyers.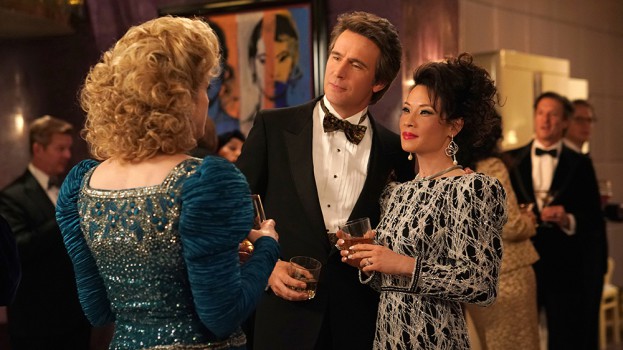 Despite an air of uncertainty around fall TV this year, Corus has released more details on its primetime schedules for Showcase and W Network. The properties will have 10 new series and a number of returning hits this coming season.
Although some buyers expressed to MiC sister publication CARD that they were underwhelmed by this year's Fall TV Upfronts, some do have confidence in specialty.
Kevin Kivi, EVP and GM of Horizon Canada, said Corus displayed impressive variety in terms of its specialty pickups, and Horizon's SVP of activation and trading Jenny Croswell added that specialty might be a good alternative to investing in conventional this fall. She says that because specialty runs on different production schedules, there are more series that will air to completion, while the conventional networks still have an air of unpredictability this fall.
James Fennessy, CEO of Standard Media Index, adds that first-run dramas are likely to help demand shoot back up after a summer of reruns.
"There are a lot of brands that haven't done much around their brand strategy for the last four-and-a-half months – national TV is where that happens," he says. SMI's data found that buying activity had started to rebound in June, and the return of sports has seen TV networks barely holding onto their inventory. Fennessy says the fall will likely see a pent-up demand for both conventional and specialty inventory.
Here is a rundown of what's coming to Corus-owned properties in the fall.
Showcase
The first new series to hit the airwaves will touch down on Sunday, Sept. 13. Brave New World, an original series from U.S.-based, NBCU-owned streamer Peacock, will premiere at 9 p.m. on Showcase. The is thriller based on Aldous Huxley's dystopian novel of the same name, and the story stars Alden Ehrenrich (Hail, Caesar!), Jessica Brown Findlay (Downton Abbey) and Harry Lloyd (Game of Thrones). 
Brave New World is followed up by half-hour workplace comedy Intelligence, set in the U.K.'s government communication headquarters and starring Nick Mohammed (The Martian) and David Schwimmer (Friends). That's immediately followed by another workplace comedy, called Hitmen, which focuses on the unconventional career and stars the beloved comedy duo Sue Perkins and Mel Giedroyc (former hosts of The Great British Bake-Off) as the titular killers for hire.
On Thursday, Sept. 24, the third season premiere of Absentia will air at 9 p.m. The mystery drama will be followed by new true crime series Interrogation, based on a case that spans 20 years and starring Peter Sarsgaard (Boys Don't Cry, An Education). Then, on Friday, Sept. 30 at 9 p.m., new drama Bulletproof – which depicts two childhood best friends in their complicated adult lives as undercover cops – will debut. Bulletproof will be followed by Tell Me a Story, which puts a dark twist on classic fairy tales, at 10 p.m.
A new cop comedy No Activity, created by Will Ferrell and Adam McCay, will premiere on Sunday, Oct. 25 at 10 p.m. And finally, Temple will debut Sunday, Nov. 15 at 9 p.m., with the drama depicting a successful surgeon (Mark Strong from 1917) who, following a personal tragedy, sets up an underground clinic to assist criminals for cash.
W Network
W's season kicks off with the return of The Good Fight on Thursday, Sept. 3 at 9 p.m.
New dark comedy series Why Women Kill (pictured) joins the schedule Sunday, Sept. 6 and 9 p.m. Starring Kill Bill's Lucy Liu, Big Love's Ginnifer Goodwin and The Good Place's Kirby Howell-Baptiste, Why Women Kill shows how the women deal with infidelity in their marriages over three separate decades.
On Wednesday, Sept. 16, Devils premieres at 9 p.m. The series stars Patrick Dempsey (Grey's) and Alessandro Borghi (Suburra) and follows a murder investigation that is only the tip of the iceberg amidst a worldwide financial conspiracy.
In addition to new drama series, W maintains its exclusive broadcast rights to Hallmark Channel seasonal movies, including the Fall Harvest starting Sept. 12 and the Countdown to Christmas starting Nov. 1.