Perspectives: What to do with those experiential dollars?
Without pop-ups, surprise-and-delights and sampling available, where can brands redirect that budget?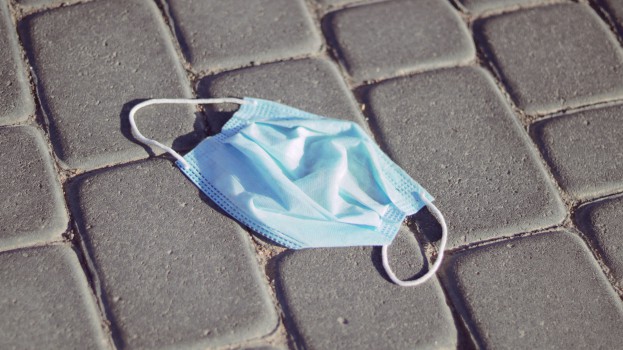 Summertime is a time for fun, friends and frozen treats. And it's also a time for experiential marketing – whether that's pop-up ice cream stores, hosting interactive games or creating experiences for families at sporting events.
Now, experiential marketing – as it's traditionally thought of – has essentially been (temporarily) eviscerated. As Canada's ad market starts to show some signs of recovery, how can brands repurpose some of the cash they might have spent on experiential and yield the similar effects of increased brand love and a deeper relationship with consumers?
Rory Petty, strategy director at Wavemaker
At its heart, experiential marketing connects with people and offers surprise and delight by offering entertainment or product sampling. In some ways COVID-19 has spurred marketers and their agencies to be at their most creative, and this includes offering unexpected ways to engage that avoid in-person interactions.
We are working with our clients to rethink their experiential budgets and are offering ideas to personally reach their audiences by adding utility, value and in some cases humour. Molson Canadian, for example, leaned into #MakeItCanadian – inviting other Canadian brewers to be included in a sampler 24-pack of beer alongside Molson Canadian, and at the same time engaging fans with content to discuss their most cherished Canadian things. They also created a series of backdrops to be used on video conferencing to recreate the feeling of being in a bar to help with the unnatural feeling of a 'Virtual Happy Hour' from home.
Within the industry we are seeing a rise in drive-through experiences with music gigs, art galleries and zoos pivoting into fun events enjoyed from the safety of your car – what could you bring to life for your brand given a car-friendly space and your imagination?
For those without car access, digital experiences should be used to deliver immersive interactions not currently available. Our L'Oréal client has leaned into their ModiFace virtual cosmetic try-on technology, by allowing it to be used on the Amazon platform for the first time this year, a great play given the way e-comm has increased. So for now, we are advising our clients to think differently and try something original, as consumers are more receptive to new experiences, and it's okay if not everything lands exactly as it should – at least as a brand you're trying.
Hailey Anevich, director of Content+ at Mindshare

Sports and concerts are taking a completely new approach to the content and schedules we are used to consuming. There is an opportunity for brands to be bold and take risks in these categories with their content.
Brands can push the traditional broadcast or in-person format to develop custom content that connects with the audience in new ways. Drive-in concerts and movies allow you to connect 1:1 with the customer to make a huge impact.
Some broadcast partners have tapped into their talent to produce custom digital series, or broadcasting from their home. This has given us a more personal look at their everyday life. Brands have the opportunity to partner with talent in a more casual way that provides more flexibility and potentially a stronger connection with the brand and the audience.
Scott Stewart, president, VMC Media
Ultimately, XM is a great way to connect with the consumer, and deepen their engagement with your brand experience but it can be expensive on a cost-per-contact valuation. In response to these challenges, I think this offers us a great opportunity to have more creative discussions with our content partners and figure out how to take some of those XM concepts and bring them to life as branded integration and re-design the way we connect with your consumers but at a lower cost [and] higher reach potential.
Because we are currently experiencing a content deficit in the marketplace, the timing for this is perfect. Channels like television can offer a lot more scale than event marketing can provide, while endemic programming can offer a great alternative to "place" in order to still connect with the shopper mindset. Beyond just the branded integrations, this pivot can help create high-quality content that can be amplified through paid social or across their owned channels and CRM and augment a brand creative strategy with more elaborate brand experiences.
And while you do loose the ability to drive redemption at point-of-sale or point of interest, you can certainly gain an opportunity to include a strong drive-to-web across many of your touchpoints which has the potential to not only produce a better customer experience but most likely reduce your conversion costs in the process, especially if the strategy is to drive offer.
Lorena Chiarotto, director of communication planning and consulting at Mindshare
Brands need to think about how they can continue to make a real-world connection with their consumer.
As brands need to keep a safe distance, they can still deliver great experiences to their consumers through to-your-door sampling, emerging technologies like AR, sponsorships, enhanced corporate social responsibility programs and branded content.
While these opportunities aren't exactly one-to-one, they can deliver tangible value to the consumer with more ways to track and measure, which can guide future investment decisions on which programs to roll out in the real world once things open up.