More families are rethinking home entertainment budgets
New research from SRG shows that it's not just singles and childless couples, but also families that are driving cord-cutting and shaving.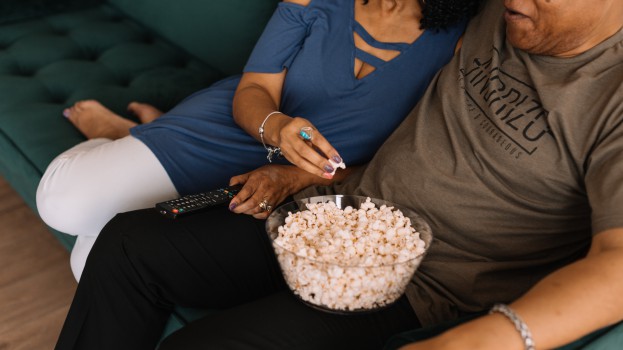 It's not just the financial impact of the COVID-19 pandemic that has Canadian families rethinking their entertainment spending. It's also the large number of available streaming opportunities, says new data from Toronto-based Solutions Research Group.
There was a time when TV was a 'must have' for a household with kids. It was a safe space for kids' shows, movies for younger ones and family favourites that you could watch with older ones. Now there's a plethora of kids and youth content as well as TV content on streaming services – not to mention engaging gaming options from Roblox to Minecraft to Fortnite – in addition to YouTube and social media.
While young couples without children or singles have traditionally been expected to be most likely to cut the TV cord, SRG's research suggests that households with kids – 31% – are now the most likely segment because they're spending more on streaming and gaming subscriptions.
Millennial households with no kids, 27%, are still thinking about cancelling TV subscriptions. Empty nesters with no kids and media age of 60 are less likely, 13%, to consider cutting the cord.
Kaan Yigit, president and research director of SRG, points out that Netflix penetration is 75% in family households and Disney+ is already almost at 30% penetration from a standing start in a very short time. Amazon Prime Video subscriptions have increased during the pandemic, as has Crave for some. There has also been higher-than-average take up of Xbox Live and Play Station Plus and music streaming subscriptions from Spotify, Apple Music or Google Play store.
"Some family households are now in the range of [spending] $60 for these services, so the $70-plus [monthly] spend for TV really comes under scrutiny – and that family is paying $70 to $100 for internet and $250 if they have teens for four phones. So, it all adds up," says Yigit. "Even households not impacted economically are likely to look at their spending in certain categories because we are in an unknown territory and there are shifts going on."
He says TV service providers must think hard about where they can lower the cost of their services to consumers and really focus on highlighting the value they deliver. Even before the pandemic, consumers were saying they wanted providers to make the TV more affordable with freedom in customizing channels, set-top boxes at no additional cost and better bundle pricing.