How LG snapped up a virtual Hot Docs sponsorship
The sponsorship brings together the Hot Docs at Home platform and LG's new Velvet 5G smartphone.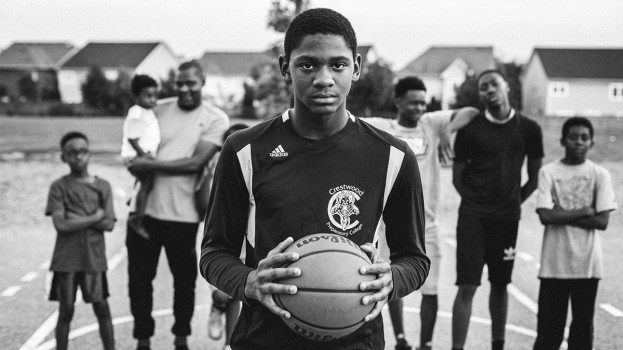 Some brands have said it's tough to run a launch campaign during the COVID-19 pandemic – stores have only recently opened, discretionary spending is down, and the media landscape has changed drastically.
But LG's newly launched LG Velvet 5G mobile device is nevertheless ready for its closeup. And it's doing so as a sponsor of Movers and Shapers, an arts and culture documentary film series on the Hot Docs at Home VOD platform.
Jenn Shah, Hot Docs' director of sponsorship marketing, says it was LG's agency, Publicis, which approached the organization in May to determine what they could do together around the launch. This is despite the Hot Docs slate and schedule looking a little different than it has in previous years.
"With the cancellation of the live Hot Docs 2020 Festival and extended temporary closure of the Hot Docs Ted Rogers Cinema, we've had to innovate and adapt, finding new ways to connect with our audiences and partners. This is the first partnership that is exclusively designed around our online platform and digital audience engagement. We're really thrilled to leverage what we've built with Hot Docs at Home. The Movers and Shapers documentary film series is a great addition to our collection."
Movers and Shapers showcases five docs on fashion, music, art, sports and culture. The films will be available to stream for free within Canada from now until Sept. 3 on Hot Docs at Home at hotdocs.ca.
Hot Docs will hold an Instagram Live Q&A with each director, shot using an LG Velvet 5G, scheduled for this week and the next. Those sessions will be available later for re-viewing on IGTV for the duration of the film series. Those who watch the sessions live will be eligible for an LG Velvet 5G giveaway.
LG will undertake an extensive six-week paid media campaign promoting Movers and Shapers, including Google Ads and ads on Hot Docs' Facebook and Instagram profiles. The LG Velvet 5G will receive premium profile across the Hot Docs at Home platform, with extensive advertising banner and trailer placement.