Transit traffic still down, but highway billboards have new life
Plus, Montreal and Vancouver are already seeing inventory scarcity.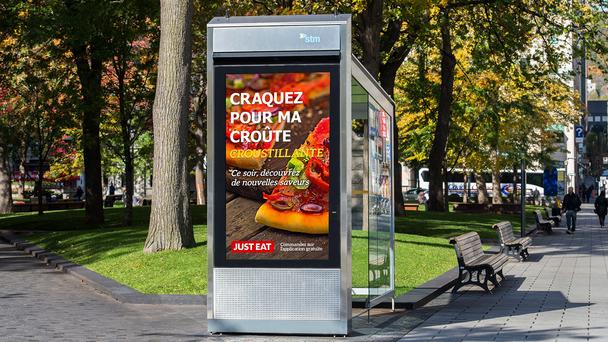 Canadians have certainly been more out-and-about over the summer as businesses reopened, but there is still a large portion of the population working from home and therefore OOH traffic remains well below benchmarks. However, new data from Novus shows that traffic is at least at the highest level since the start of the pandemic.
Broadly, mall and highway traffic are the biggest beneficiaries, meaning retail-level place-based OOH spots and large-format billboards are seeing the most action. Transit hubs and airports, meanwhile, are still quite low. However, there are some variations within different markets.
Toronto, one of the last of Canada's major cities to relax restrictions thanks to its higher number of infections, has seen some drastic movement on the pedestrian front. Mall traffic is now down 45% from where it was this time last year, which is an improvement of 16 percentage points from the beginning of the month alone. And the major pedestrian hub of Queen Street between Spadina and University, although down 64% from this point last year, has risen more than 25 percentage points from its low point in the spring.
Highway traffic is also on the rise in the city; it's down 51% from where it was last year, which is a big rebound from the spring when it was down close to 80%. Transit, however, is still down 83%, and it has only shown a small amount of lift over the months.
Vancouver's results closely mirror Toronto's, with malls and highways markedly up and transit still stubbornly down. Highways are now down 32% year-over-year, although Vancouver's highway traffic never dipped too drastically, only reaching a 40% drop in March.
Montreal is showing the least change overall; malls are still down 80%, although that has risen from being down 100% at times. Airport, transit and pedestrian hubs have also stayed consistently low. Highways have shown the most improvement, now at 37%, up from 70% in the spring.
Calgary, however, noticed a decline in mall traffic in July after a slight uptick in June. Currently, mall traffic is down 54% from this time last year, although it had risen to 40% down in June. However, that's still a far cry from its low point of 90% in the spring.
Edmonton saw one of the biggest lifts in its pedestrian hub activity; traffic in the area of Whyte Ave. is down 45% from last year, which is up from 70% at its low point.
Novus noted that Montreal and Vancouver are already seeing some inventory scarcity, despite Montreal showing less drastic improvement than other markets.