Hivestack appoints Nikki Hawke as first CMO
The acceleration of programmatic OOH buying means the digital exchange needed to amp up its marketing efforts, and it's hired a veteran strategist to do just that.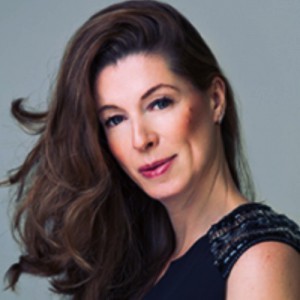 The Hawke has flown to the Hive.
Veteran marketing strategist Nikki Hawke has signed on as Hivestack's first-ever CMO, reporting to CEO Andreas Soupliotis. She is heading up the advertising, sponsorship, digital and product marketing for the Montreal-headquarterd programmatic company in the midst of a worldwide expansion. Soupliotis says Hawke's appointment comes at a time of exponential growth across both the buy and sell side of the business.
Hawke was most recently CMO of New York based Prohaska Consulting, but has also worked in Canada, Silicon Valley, the Greater Los Angeles and more. She also previously led the global team of The Exchange Lab as CMO prior to its acquisition by GroupM, and has spent time on the brand side as director of marketing for home equity finance at RBC.
Soupliotis tells MiC that despite OOH facing some initial struggles during the pandemic – largely due to the number of people staying inside, not riding transit and not travelling for work – for Hivestack, the transformation means it's busier than ever. "The pandemic is accelerating the programmatic transformation of digital out-of-home advertising. Globally speaking, marketers are showing an increased propensity to activate media using data and platforms that provide maximum flexibility. This climate has triggered amazing growth for Hivestack, which called for the addition of an experienced CMO who will map out our global marketing strategy and team across all continents."
This growth fits in with the $10 million Hivestack announced that it raised last week to fund the increase in talent due to this rapid growth to service on both sides of the industry via its SSP (publishers) and DPS (brands/advertisers/agencies).
Hivestack has also been announcing new talent hires, including two in the U.K. last month, and new partnerships almost weekly or every two weeks in the last few months.
Hawke tells MiC, "The last six months have really shown brands and companies how quickly we need to pivot in such a rapidly changing market. [Digital OOH] allows brands to manage this complexity, stay relevant, and reach audiences contextually. It's an incredibly fast-moving space."
Although headquartered in Montreal, Hivestack also have operation in Toronto, Tokyo, London, New York, and Sydney. Hawke will work out of Toronto.