New and Now: Why brands should embrace secondary markets
Can you win with Winnipeg? Can you cash in on Kitchener? Buyers talk about why layering in a local buy can be a smart move.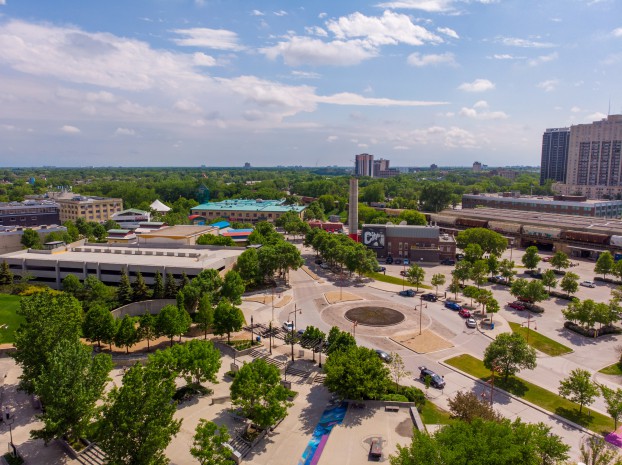 It's been a strange summer. For some in the media industry, as media buying has picked up again, they've done a big chunk of that buying from cottage country. Some have done it from the suburbs. Others have done it from their hometowns.
But most of the buying is still concentrated around the same major markets – when national campaigns buy at a local level, the transactions are usually always limited to Toronto, Montreal and Vancouver, occasionally adding Calgary and Edmonton on.
Some buys are naturally borderless – national TV buys, for example – but others, like OOH and print, require going deep into local markets. And most often, those buys skip smaller markets – even ones with high six-figure populations, like Halifax, Winnipeg, Ottawa and Quebec City. Even suburban markets are boasting big growth rates, but aren't necessarily a major part of national plans.
But could that change? With brands now scrutinizing ad spend even more and looking to more tightly target the right audiences, CARD spoke to several investment experts on why buying in mid-sized markets could be a valuable use of their ad dollars.
Off to the burbs we go
There's no evidence to suggest yet that COVID has caused a mass exodus from massive economic centres like Toronto, but intra-provincial travel has been increasingly encouraged, and a number of firms and tech companies have said they will transition to permanent or semi-permanent work-from-home policies. While this might not prompt an exodus, it could mean that one of the most sought-after groups for advertisers – affluent professionals – becomes more geographically widespread.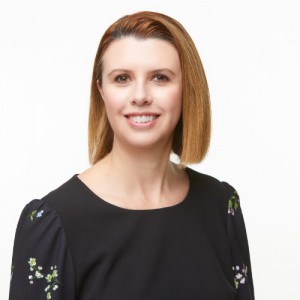 "It will be interesting to see where people end up living once we've normalized working from home, even two to three days a week," says Lindsey Talbot, VP of activation and trading at Wavemaker. "More people are already living outside of urban cities. Suddenly, you feel less pressure to live in Toronto if you're not working there 12 hours a day, five times a week."
It could mean it's time to keep an eye on mid-sized markets. In the case of Ontario, Novus Canada president Debbie Drutz says one should keep a keen eye along the general Highway 401 corridor – which stretches as far east as markets like Northumberland County, travels through regions like Durham, and in the west, Halton, Wellington and Waterloo Regions. The entire corridor requires marketers' attentions, say Drutz and Talbot. They've already been growing and expanding in terms of population and infrastructure for years, and the work-from-home revolution could accelerate that.
Drutz adds that those markets need to be taken into account even regardless of any COVID-prompted exoduses.
"There are a lot of key markets to watch out there," says Drutz. "I've always thrown to London [Ontario] as a really great test markets. It's not necessarily small, but you rarely see it on a plan. It's a really great place to test a product launch." London is smaller, but not small, and can be money well-spent. "Some of the vendors we work with have a lot of inventory there, [although] I'd love to see more digital screens."
For Talbot, Ottawa is a market that she says deserves more national play. "It's obviously not 'up and coming' because it's a major city, but sometimes it's not prioritized as much as it could be," she said, noting that any market with a large number of educated and working people shouldn't be slept on.
Can you afford to take a gamble on mid-markets?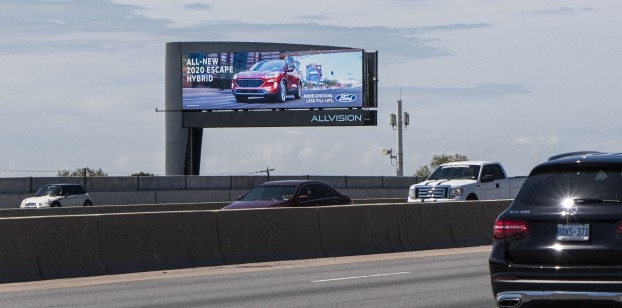 Drutz and Talbot both note that even for markets with under 100,000 people, national advertisers still have a presence, with the biggest category being QSRs, as well as grocery, retail and finance, any categories that have a major physical presence in the markets.
For other brands, Drutz says "you don't want to blanket out" when doing a national campaign, and suggests that if you augment your national anchoring buy with other programs, it might be best to layer in local, and to do so a couple markets at a time.
"You test and learn in different regions," says Drutz. Where local becomes really essential for this kind of testing is in retail. "There's a lot put into understanding postal codes and audiences within those postal codes. You have to understand the neighbourhoods and communities around your physical stores and market to them in a relevant way. That's when inventory in a localized market becomes very important."
Drutz acknowledges that that from an agency POV, this usually means being on the phone with dozens of different OOH providers, radio stations and newspapers, sifting through hundreds of rate cards and having a lot more to sort through than something like a TV buy, which can usually be accomplished with two or three national partners. Some clients can work with more than 30 different vendors because of their local layering strategies.
It's a lot to sort out, and Talbot says the prices are usually comparable to big cities.
"You can't assume that because it's a smaller market the demand is not there," says Talbot. "If the market is quite small, usually that also means there's only a limited amount of supply. So depending on the category and the timing, if it's a high-demand time, you can't assume it's going to be cheap or that you can buy at the last minute. There's only so much supply, and ultimately it's still based on a CPM or cost-per-point basis."
Will supply amp up anytime soon?
Inventory across small and mid-sized markets may fluctuate, and it will likely be different across various mediums.
Local radio and TV could be in dire situations, particularly this year. A recent report from the Canadian Association of Broadcasters found that while these stations were already in dire straits, the COVID ad-spend shortfall could see as many as 50 of Canada's 737 private radio stations closing, with private conventional TV stations shrinking from 95 to as little as 50 over the next three years.
Others have noted that even corporate-owned radio stations in mid-sized markets have filled many of their blocks with syndicated national and even U.S.-based programming – prompting concerns about local engagement.
Local print news in the smallest of markets has also dwindled, but mid-sized markets like Ottawa, Winnipeg, London and Halifax still have major local print titles – although they've seen hard times as well. The Halifax-based SaltWire network is among the many media companies that has had to issue more than 100 temporary-turned-permanent layoffs in the times of COVID and is now reevaluating some of its weekly print publications, which had suspended production in the spring.
But OOH could be a spot for new development. Drutz say OOH suppliers are beginning to look outside of the big five markets for more installations, particularly with digital. "There are some vendors we work with who really own the 401 corridor, or own everything outside of Toronto – and they're all doing very well because of the value of the inventory."
Jamie Thompson, president of Adapt Media (which specializes in place-based OOH spots such as convenience stores, residential, shopping and DriveTest centres) says his company has built a lot of its strengths in looking at those smaller markets. "When we first started, we had 500 different convenience store locations, and we had places like Sudbury and Thunder Bay. We didn't think much of it at the time, but soon we realized national advertisers like APTN and McDonald's wanted to be there. Smaller markets have always been important, and I think now, with more people possibly longing to live more spread out, there's going to be a much bigger place for these types of markets."