Planning talk: How will the pandemic affect Q4 media buying?
The holiday season will be a crucial time – but also complicated. Here's how agencies are preparing right now.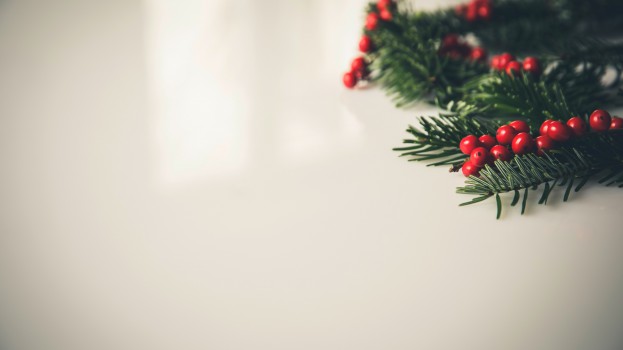 In a typical year, holiday media planning begins in September.
The key word there is "typical." Nothing so far this year has been typical. While the country continues to reopen and some retail sales increase, as we get closer to the holiday season, things may look a little bit different, according to Michael Mills, VP of business solutions for Horizon Media.
"Canadians will still be looking to partake in their traditional celebrations, but likely on a much smaller scale with entertainment being less of a priority right now and travel at a much-decreased rate. This, plus a cautionary sentiment among consumers going into the colder season, will impact shopping and spending behaviours. We can expect to see fewer shopping trips to the usual big destination malls and retailers – a more 'get in, get out' mentality versus browsing and window shopping, and online purchasing favoured more than ever."
Mills says that when considering what a brand's media channel mix may look like for holiday planning, focusing on the path to purchase will be crucial. He doesn't see the overarching communication approach shifting drastically versus previous years, but smaller strategic shifts should be considered – especially for business sectors that historically perform well during this time, such as luxury.
He believes top-of-mind awareness channels will continue to be prioritized, while tactics that help support the holistic plan may see some adjustments. "We will most likely see digital increase at the expense of OOH or prioritizing a digital OOH network over mall media. Radio spend is likely not to shift too much, more so the message will change, driving online versus in-store. Another shift might be running more online promotions over an in-store experience."
He suggests that property management companies could be hardest hit during the holidays with consumers limiting shopping trips, they might not be able create the traditional holiday experiences that drive revenue. Santa experiences, holiday displays, and experiential pop-ups will likely be at a much smaller scale this year.
Kieran Miles, SVP of strategy at MediaCom, says that one of most interesting discussions the agency is having with clients this year is around timing for holiday campaigns for 2020. There's always a spike in ecommerce spending around the holidays and he's expecting to see more of that this year. What will be different this year is this year's spike is building on already inflated COVID-driven ecomm activity.
"We're expecting this to create real pressure in the system. We've seen studies predicting that logistics and delivery firms will be operating significantly beyond capacity through November and December this year. This means, if you're a retailer or brand looking to sell online, you're potentially storing up a huge number of customer services challenges if consumers don't order early enough to get their gifts on time."
Miles says that from a media point of view what goes with this is the challenge of actually getting people to think and act on their holiday shopping earlier than they normally would. "All the cues that normally prompt us as consumers to get gift buying will likely come too late – including of course, all those regular holiday marketing campaigns in the pipeline. So, brands, in addition to the question of how to reach consumers in this new normal need to think about two big questions: what's the right timing for their campaigns this year and how to incentivise and get their consumers to act earlier than ever on the messaging they're seeing?"
Scott Stewart, president of VMC Media, says his agency has definitely had to modify its approach to Q4 and holiday timing and make the necessary strategic adjustments due to budget and consumer behavior modification. Plans have gotten a lot more complex and that level of complexity is needed to make the most out of smaller budgets and to deliver as much value for clients as possible.
"Our biggest strategic shifts have been driven by our need to be far more focused on validating the 'new' customer journey which has become a lot more compressed and finding those touchpoints almost instantaneously in the campaign that will get us to transaction faster has been critical. We have been leaning a lot more heavily on our data and technology partnerships to do a lot of the heavy lifting for us. As a result, we've pivoted some investment out of traditional channels, however not at the expense of disrupting the balance between brand and product."
He says they're still doing solid brand-building communication plans to make sure they're driving awareness and preference, but they've also become much more mindful of the speed in which consumers are moving toward a more transactional relationship with brands, which has resulted in more accountability to ad spend-to-sales type modelling.
"While I don't anticipate Q4 saving anyone's bottom line, I do think for those advertisers who have hedged some budget or are looking to spend in the pre-holiday period, you can safely say that there will be some very good opportunities out there due to overall budget reductions and impact on demand."