Blue Ant forges into the fall
How the broadcaster dealt with production challenges and is building on the trends that emerged this spring.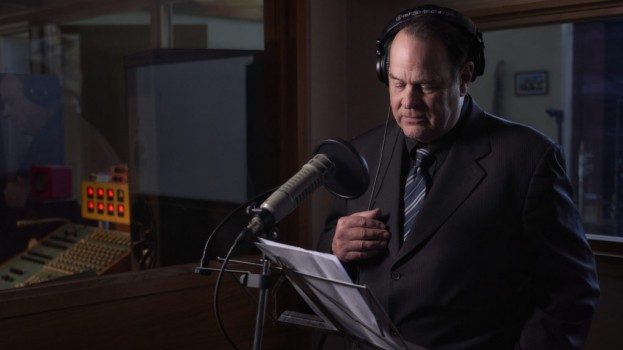 To understand where you're going, you have to understand where you came from. For Blue Ant Media, as it shapes its fall slates, understanding what performed well in the spring and summer during lockdowns helped shape how it's heading into the fall.
Craig Junner, senior director of video strategy and Canadian media at Blue Ant, tells MiC that it's been a matter of seizing what's relevant – and knowing when to make big programming investments.
During the initial lockdown, Blue Ant didn't have the same complications that many other major broadcasters did – it didn't have to scramble to fill holes left in the lineup by the cancellation of live sports. And with TV-hungry audiences, there was natural momentum. The challenge was keeping that going.
"If you look at the period between March and May, linear across the board was just way up. For us, we were up 34% from last year," Junner says. As lockdowns loosened – in tandem with warmer weather – most TV providers saw a drop-off and were either flat or slightly down year-over-year. Blue Ant didn't see that same trend occur. "Our channels remained up," Junner says. "We were up 25%." During spring 2020, all eight of Blue Ant's networks had a combined AMA of 77,000. In summer, Blue Ant's networks had a combined AMA of 42,000. While those numbers are still in the five figures, Junner notes that for being a group of niche networks – and taking the entire 2+ audience across a 24-hour timeframe – the results are impressive, especially given the upward trend.
And, as sports returned, even if there was no direct benefit to Blue Ant, the halo effect brought more eyes to TV in general, and Junner says Blue Ant continued to see strong viewership. "It's really been a rocket ship as of late," he says. "A lot of our audience duplicates with Blue Jays fans. They're watching more TV in general now."
Because so many of Blue Ant's specialty channels are lifestyle-focused, Junner says networks like Makeful and Cottage Life have provided users with relevant content – like DIY projects at home, or ideas for mini-vacations that don't require international or air travel. And, he says, viewers have been hungry for content outside of traditional viewing hours. "There were more opportunities everywhere."
All together, Blue Ant's viewership was already up double-digits before the lockdown. During the lockdown, audiences across all channels increased 46% combined across the core 25 to 54 demo and 45% in total viewers (77,000 in the spring, 42,000 in the summer). Makeful saw a 69% increase during the spring (13,200 AMA) and 52% in the summer (7,300 AMA), T+E jumped 20% during the springand 46% during the summer (15,000 AMA for spring, 11,100 AMA for summer) and Cottage Life rose 33% during spring (16,800 AMA) and 35% (10,800 AMA) in the summer. Smithsonian Channel Canada and BBC Earth also saw springtime boosts.
(Note: all AMA results are 2+).
Over the last several months, it saw two of its biggest programming investments pay off.
Its original commission, Life Below Zero Canada, has been the most successful series on Cottage Life since the network launched in 2013. It also saw big viewers with T+E's Hotel Paranormal, which became the network's number-one show, even despite some production hiccups (Junner said Canadian narrator Dan Aykroyd was almost unable to safely record his voice-over during initial lockdowns, and although it was slightly delayed by just under two weeks, Junner says it ended upcoming together seamlessly).
All around, T+E's viewership is up 86% heading into the fall season. Junner says the network is "really owning" the paranormal space, and has therefore tapped even more commissions in the genre – it's added Paranormal Captured and Paranormal Night Shift and My Paranormal Nightmare, all Canadian broadcast premieres for the fall. That joins returning fan favourite Strange Evidence and other series in the "Creep Week" lineup.
Of course, big viewership lifts doesn't mean everything is rosy in TV land. As viewership surged, all Canadian media companies – TV and beyond – saw their revenue decline due to the sheer volume of advertisers cancelling campaigns. While Junner couldn't speak specifically to the amount of revenue lost, he says it "remains a big question mark."
He's not sure how the rest of the year will go in terms of ad revenue. But the plan, as it stands, is to continue to invest and bet big on shows like Life Below Zero Canada and Hotel Paranormal in an effort to drive eyeballs. Even if those eyeballs aren't resulting in massive ad revenues, he says, they're bringing in subscriptions, and ultimately building brand loyalty across all audiences.
"We've seen strong results in Boomers," he says of Blue Ant's key audiences. "We're up 26% this summer with them. But in all honesty, I know that our channels have focused on bringing in wide audiences across demographics. Across the board, we've seen people from all demos watching."
On Makeful, viewers will get a British invasion. The network has picked up The Great British Sewing Bee, which is already in its sixth season but coming to Canadian airwaves for the first time. The Repair Shop is also new to Canadian TV and will see individuals bring their much-loved but broken family treasures. Finally, The Great Pottery Throw Down also hits the airwaves.
Junner says the very international mission of Blue Ant has helped it largely avoid coming into a great deal of trouble with production shutdowns. "We're not tethered to a single producer in a single region. We buy a lot of content all over the world. It's fairly easy for us to acquire new things if production stops in different areas."
Cottage Life will usher in the Canadian broadcast premiere of What on Earth? and Unearthed, which both focus on some of the most mysterious aspects of the world's structures and monuments. And Love Nature will carry the world broadcast premiere of natural history series Stormborn (narrated by Ewan McGregor), a three-part drama that captures a number of animals in the northern hemisphere racing against time during a chaotic mating season. Smithsonian Channel Canada will bring the all-new series The Curious Life and Death Of… which explores some of the mysterious deaths of the last century, from Rolling Stones founder Brian Jones to murderer Lizzie Borden.
Finally, BBC Earth will bring the Canadian broadcast premiere of Animal Impossible, which tests the veracity of well-known animal facts. Spy in the Wild will also return for a second instalment.