IKEA goes home "Swede" home
Each episode of the bi-weekly series is based around specific home solutions.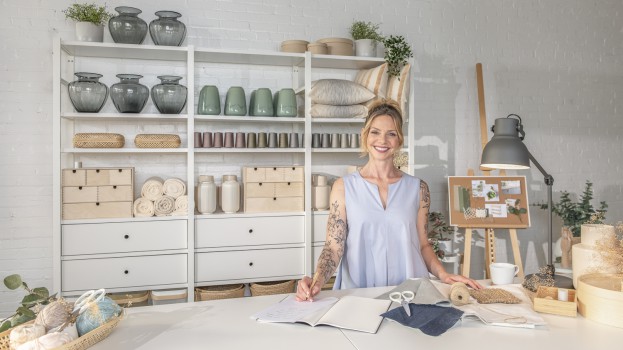 IKEA has launched a new YouTube series, Swede Space, that showcases affordable ways to refresh areas of home. Episodes include "Easy Entryway Fixes", "Rental Bathroom Refresh" and "Relaxing Bedroom Oasis."
Swede Space launched last week, Sept. 10, with new episodes launching at 10 a.m. every second Thursday until Nov. 5.
This five-episode series, a first for IKEA in Canada, is hosted by in-house talent Kathy Davey, the chain's Canadian head of design. She takes viewers behind the design with three simple solutions for everyday design challenges around home.
It was built around IKEA Canada's Life at Home insights that sets the framework for all of its marketing-related campaigns. Through that research, IKEA found that Canadians want to feel inspired and educated about easy, sustainable solutions.
IKEA has been busy this fall with several marketing campaigns including one to promote its annual catalogue launch. While this series is not directly related to current in-market campaigns, it explores solutions that many Canadians look to when furnishing their spaces.
The retailer's AOR Carat handled media planning and buying, with The Story Lab driving the content strategy and The Creators Bureau producing the series. Swede Space is being promoted on YouTube,  and through premium video, and social media.