Retail, restobar and recreational traffic on the rise: Report
Despite more travel to parks and nearby towns, transit and workplace activity is still way down.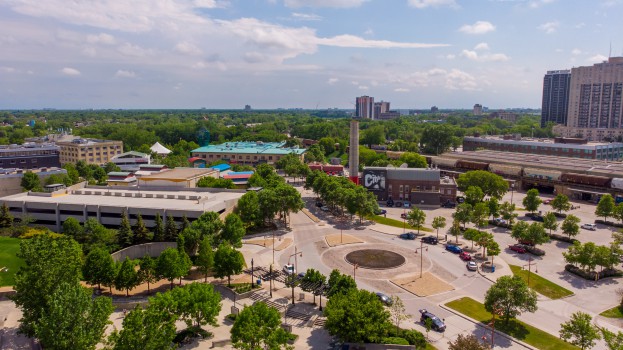 The latest research from the Canadian Out of Home Marketing and Measurement Bureau (COMMB) tracks how travel and activity levels across the country are on the rise.
This summer, although longer-distance travel was clearly reduced, travel to nearby towns, recreational areas and parks was prevalent. COMMB's data shows that road congestion is occurring during peak travel periods, although day-to-day commuting patterns have altered as people continue splitting their work weeks between the office and home.
The seven markets studied – Vancouver, Calgary, Edmonton, Toronto, Ottawa, Montreal and Halifax – saw a substantial rise in travel behaviour patterns between the end of April through August. Increases ranged from 23 to 41 percentage points. Halifax saw a 41 point jump from -33% to 8%. Montreal is also slightly above pre-pandemic norms now, with a 41 point increase from -37% to 4%.
Summer months were still busy on the roads, despite COVID-19 reducing people's abilities to travel internationally or to major tourist destinations. It's expected that September activity will be similar to August and that near normal levels continue while restrictions remain ongoing.
Some buyers recently told MiC sister publication CARD that they'd noted an increase in Canadians flocking outside of major cities, and buyers might want to prepare for Canadians to spend more time in (or even move to) secondary markets and suburbs – and conduct more localized buys in those markets.
Michele Erskine, CEO for Outfront Media Canada, tells MiC that the increase in traffic coincided with "strong improvement" for OOH demand.
"Pent up desire to get outside, while observing appropriate protocols, has made OOH advertising a fresh choice that is associated with the positive context of being outside after months of isolation," she says. "Late summer and fall inventory demand for our outdoor products has been very strong with some markets and products sold out."
She says that while some categories that were previously big OOH buyers have been negatively impacted, new categories are emerging. As retail moves online, outdoor becomes an option for location messaging without the bricks and mortar stores – and OOH has proven to be very effective in assisting online DTC brands and retail to be discovered by consumers.
COMMB also looked at the travel and activity levels to destinations including retail, recreation, transit, and workplaces. The retail and recreational segment shows consumer activity above or just below pre-pandemic normal levels – and trending upwards.
Additional mobile device ID data captured anonymously from resto-bar venues for the weeks from July 27 to Aug. 17 show British Columbia increased traffic by 45 points, Ontario by 16 points and Alberta by 8 points.
The five-province average for workplace activity remained flat around -30% during the month of August. British Columbia is currently at -33%, Alberta -31% and Ontario -34%, all around the 30% mark, while Quebec and Nova Scotia are in the 20%'s with -29% and -25% respectively.
The transit average for those five provinces is currently at -31% of pre-pandemic norms. Activity increased in August with BC up six points, Ontario seven points, Alberta up eight points, Quebec up 11 points, and Nova Scotia up seven points.