Has the pandemic made older Canadians more tech-savvy?
More are engaging in social media, as well as ecommerce, which is predicted to take in $59 billion in ad spend this year.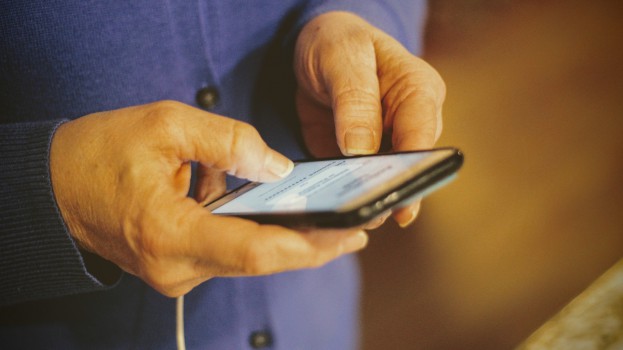 COVID-19 has accelerated a lot of trends, such as adoption of streaming and ad investment in connected TV. But one new study finds it's also accelerating the use of mobile and digital media among Canadians aged 65 and up.
Between July 2019 and 2020, the number of Canadians over the age of 65 who owned a smartphone rose to 65% (up from 58%). The majority of smartphone owners (83%) use it daily.
That information comes from Age-Well, a Canadian organization specifically focused on research involving seniors and caretakers.
Some of the uptick in usage goes toward media and activities that aren't typically ad-supported, such as video calls (used by 23% of older Canadians), health apps and food delivery.
But other popular ad-supported activities are taking off with older Canadians. More than two-thirds of this group report using social media apps such as Facebook (68%, up from 63%), YouTube (40%, up from 37%), Instagram (19%, up from 15%) and WhatsApp (16%, up from 11%).
There's also been an uptick in Canadians 65 and up using ecommerce platforms, which Warc predicts will take in a total of $59 billion in ad spend for 2020. About one fifth of Canadians from the age group are now using online shopping for a variety of items, from groceries to health and wellness items. Currently, 30% of the demographic say they stream content and 45% say they are streaming more during COVID than they were before.
Just under three-quarters (72%) of older Canadians say they feel confident using current technology and 66% say that technological advancements have helped lessen the impact of COVID-19 on daily life.