La Presse takes another big step toward a post-cookie world
A partnership with European data firm Mediarithmics will allow the company to build better profiles of its users.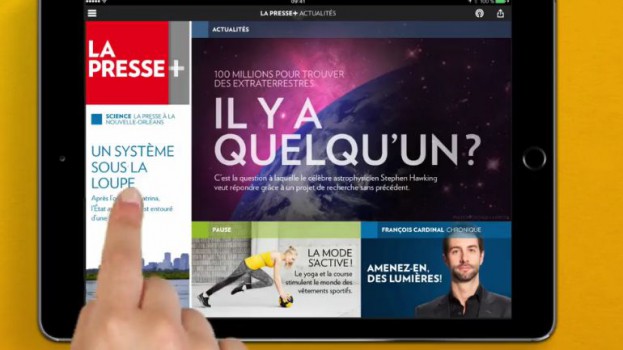 La Presse has officially partnered with European data marketing platform Mediarithmics in order to offer its advertisers a new audience targeting model that aims to withstand the next big evolution in digital media – the phasing out of third-party cookie support.
The implementation of the Mediarithmics tool, combined with La Presse's multi-platform identification system, will allow for centralized reader profiles comprised of first-party data. This means advertisers will be able to ask several layers of relevant information – social demographic info based on their login and registration, fields of interest based on reading history and survey responses, as well as behavioural information based on browsing patterns.
Geoffrey Bernard, senior director of growth marketing, data science and consumer insights for La Presse, says the partnership has been in the work for several months, ever since Mediarithmics' founder Stéphane Dugelay came to Canada to meet with various media companies. At the time, says Bernard, La Presse was already buildings its custom platform, and the two companies found that their missions fit with one another.
"[Mediarithmics'] specialty is their ability to merge all the user information under a single profile," says Bernard. "This is true of any CRM system, but this is a high-velocity system that can deal with a lot of data that comes from any digital signal, whether it's one user's click or the time they spend with editorial content. They have the ability to gather all of that high-velocity, diverse information and bring it on with all the info that we get through our single-login system."
The single-login system was introduced by La Presse earlier this summer and allows users to use a single login to simultaneously access content from La Presse across all its digital platforms across desktop and mobile.
Over the next year-and-a-half, Bernard says media companies including La Presse will have to pull out all the stops in order to build the best possible profiles on its users – in privacy-compliant ways – to enable the most effective targeting for brands. "We have to give an incentive to our users to stay logged in," he adds. "The login is like the glue, thanks to the identifiers, and through that we can reconcile the various elements of their profile."
To make it more robust, La Presse is also ensuring that it implements its own surveys and questionnaires to users on a regular basis – questions like whether or not users gave up their cars in light of COVID, if they travelled within the province or questions that help to determine what their major life priorities are.
"For example, if we know that someone has travelled to Eastern Quebec, we can use that to create an audience of people who might be interested in travel ads for New Brunswick," he says.
It's been a long nine months of work, he says, and it will continue to be a lot of hard work. "We will keep acquiring data on our readers, increasing the penetration of our login system across platforms. But everything is now 100 times better because of this solution."