What part can media agencies play in anti-racism?
MediaCom's Kevin Johnson on why the issue is something media agencies can work to solve (and how).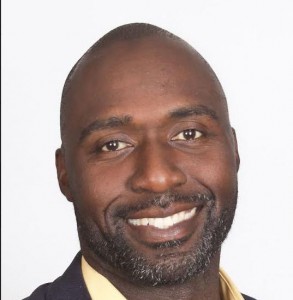 The vast majority of Canadians of colour have experienced discrimination – 78% say this has been their experience, and 80% support the Black Lives Matter movement (that support jumps to 97% among Black Canadians). That's according to MediaCom, which recently completed a study on consumers' attitudes toward brands and their actions toward racial justice.
While brands don't face much immediate risk of boycotts – only 7% say they would boycott brands that didn't support the BLM movement, 93% said they would throw their support behind a viable alternative brand that did support the movement.
Studies on the same topic have come out of creative, strategy and PR agencies – but why is a media buying and planning agency looking into those matters?
Kevin Johnson, CEO of MediaCom, says it's a mistake for media agencies to not think that it's their lane to drive in.
"We're built on media and communication," he says of both MediaCom and the industry in general. "We're all about looking for and seeking out effective connections – which medium is the right one at the right time? We need to be much more tuned in, and make sure that the content [we're buying against] is effective, because without good content, good connections are useless."
MediaCom's findings show that Canadians are already changing their purchasing patterns – 46% of Black Canadians report that their purchasing behaviour has already been impacted by the increased conversations about racism, as have 41% Arab and West Asian Canadians  and 34% of South Asian Canadians. Johnson adds that Canadians in general want to see brands take real actions beyond "press release" material. And media investment is one of those areas that brands need to be conscious of.
"One of the glaring things that we've seen is that we don't actually have enough channels coming straight from the racialized communities," he says.
He adds that when he was coming up in the media industry, "a lot of times we would take a budget and just allocate 10% to [media that reaches] racialized communities. Why did we do that? Just because."
But, he says, it's incumbent on media agencies, as an industry, to "build up" these channels. "Those are connections to those racialized communities. Once we build them up, we can make them more meaningful and really target BIPOC communities in stead of just looking at gen pop."
He adds that creative and branding obviously has a big role to play, and that even though representation is only one part of the conversation, it's still not where it needs to be. "As a Black man in Canada, I'm still not seeing enough people that look like me, or my kids. That's something I inherently worry about."
He adds that amidst concerns about brands, it's important to remember that consumer-facing brands aren't the only ones affected. Consumers are more savvy these days, he says, and more aware of the various companies and bodies involved at every step of the marketing journey. "We need to remember that agencies are brands too. And if they're brands, we can learn from the material in this research piece that's coming up. Like, how do we affect change and culture within our agencies, and how do we speak to the very people that we serve and that make up our team? What are we saying? What are we supporting?"
He says one particular concern he's hoping to address is that BIPOC are even more under-represented in senior- and executive-level positions. "What we can all do more of is to look at how brands are supporting BIPOC across organizations."