Eat It Up Media gets into place-based sales
With experiential at a halt, the shop made its first major move in digital OOH.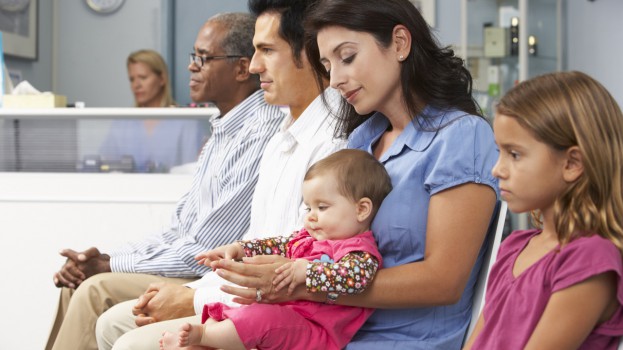 Eat It Up Media, which is known mainly for experiential and activation-based media, has partnered with IDS Canada, a network that specializes in place-based media for healthcare facilities. Through the partnership, Eat It Up's sales and marketing team will represent the network, which includes more than 3,400 physicians' offices, clinics and pharmacies across 10 provinces.
The network consists of digital screens, static posters and in-field representatives on the ground in each location. Its estimated reach is 12 million monthly Canadians. Eat It Up co-founder Ryan Angelo says the network is diverse in terms of who it reaches – and, as an added plus, it's "recession-averse."
This is Eat It Up's first formal foray into digital OOH. And although the pandemic forced the company to pivot away from its splashy, interactive, public activations – like its previous murder mystery game in Union Station to promote a movie, or messy game in the Eaton Centre to promote Mucinex – Angelo tells MiC these discussions with IDS began in the early stages of the calendar year, before COVID became a widespread problem.
"Prior to COVID hitting, we saw that there was some real legs and growth potential within point-of-care advertising," says Angelo. "There were some players in this market, but no one with a mid- to large-scale vendor has done anything to really catapult it… When COVID hit, our conversation sped up much faster. Everything had shut down in our experiential arm, so we had a lot more time to talk with them, to understand the value."
Angelo says point-of-care advertising is a billion-dollar industry stateside, but considerably less – an estimated $10 million annually – in Canada. This is not only because of a lower population and fewer vendors, but also because of slightly more regulations.
"In the U.S., it's very loose," he says, with regards to regulations. "There, you can advertise any medical product, any medication, you can say anything as long as you have your statement at the end." There are slightly more restrictions around pharmaceutical advertising in Canada, he says, but overall it still makes a good mass media vehicle for related products and brands.