Dentsu X's Genevieve Guay named president of Dentsu Quebec
The media agency boss takes on a bigger role in an agency network in flux, plus a Stingray partnership.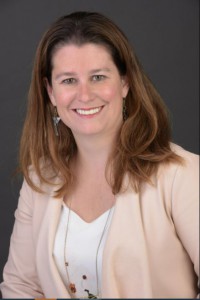 It's been about two years since Geneviève Guay was named president of Dentsu X, the namesake media agency of the Dentsu Aegis Network. She is now expanding her role in that network, having been named president of Dentsu Quebec.
Her mandate as president of Dentsu Quebec will be to bolster the company's reputation in the province and further its digital and technical expertise. Dentsu has formed a cross-agency leadership team with Guay to better identify what talent it will bring on, working with the leadership teams of the individual network agencies Dentsumcgarrybowen, Carat, iProspect, Isobar, Merkle and Dentsu X.
Guay's tenure at Dentsu X has several high-profile successes. It recently won Media Campaign of the Year for No Frills' "Simple Check" at strategy's Agency of the Year Awards. It has also just won the Galderma pharma brand as a client.
Guay told MiC that very little will change at Dentsu X in the short term, even as she takes on a role that will make her integral to cross-agency collaboration. She says she's spent her time at Dentsu X bolstering leadership. There are no planned changes to the agency's management in the wake of this week's announcement.
However, she also said "there's more to come on integration," but would not provide details.
Globally, Dentsu is conducting a "comprehensive review and accelerated transformation program involving every region," according to company leaders. CEO Toshihiro Yamamoto says changes may be "radical," and could include the merging or elimination of agency brands.
Jeff Greenspoon, CEO of Dentsu Canada, says Guay is "a great leader" for the Quebec team because she was born and raised in the market, she's worked with many of Dentsu's agencies and understands the creative, business, technological and programmatic components.
When Greenspoon became CEO in February, he said Dentsu Quebec had "lost focus" in the Quebec marketplace as it grew its national business. It needed to show "that we have the right leadership, the right talent, the right scale in the Quebec market to truly be a partner to both national brands and local Quebec brands that want to succeed and really drive innovation in that market," he said.
On Thursday, Dentsu also announced a three-year partnership with Stingray Group, a provider of B2B and B2C music and audio services. Stingray operates in-store music and digital signage services, in addition to a network of 4K music TV channels and 100 radio stations in Canada.
"Our hope for the partnership is to promote access to new audiences with data and insights in a growth mindset," says Kai Exos, CCO dentsu Entertainment, in a statement.
By Daniel Calabretta and Jeromey Lloyd