Do Canadians consume media the way we think?
Research from Ipsos Canada finds those in the industry consume media differently than the general public, and it may be shading their assumptions.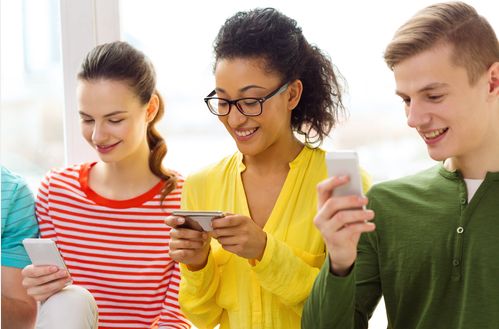 The media habits of people in the ad industry are significantly different from the Canadian public, which a new report from ThinkTV says may affect industry assumptions about Canadians' media use overall.
A report from Ipsos Canada commissioned by ThinkTV called Ad Nation 2020 surveyed approximately 300 members of the industry about their media habits. Sixteen per cent were publishers and 15% were media agency professionals. The remainder were creative agency employees, marketers or digital agency professionals. Those findings were compared to Ipsos' media usage data from the general public, publishing an "us" (industry professionals) and "them" (the public) comparison.
Interestingly, the study also asked industry professionals to offer their guesses on the public's media usage, which were rarely accurate.
For example, industry participants assumed the typical Canadian's daily television viewing reached 2.3 hours when it was actually 2.5. Industry participants also overestimate subscription service viewing (Netflix, Disney+ etc.), assuming 2.8 hours daily when Canadians reported less than half of that — only 1.3 hours.
These mismatches exist in digital channels as well. For example, professionals assumed that 56% of Canadians had used TikTok in the past month when only 13% had reported doing so. The industry similarly overestimated use of platforms like Facebook, YouTube, Netflix, Snapchat and Apple TV.
This gap may be a result of differences in how industry professionals use media themselves. The study suggests marketers and agency staff use and subscribe to digital channels more than the average Canadian and are more likely to own newer media technology.
Ad community members are more likely to own a smartphone (97%), for example, compared to 78% of the Canadian public. They're also more likely to own a smart TV (67% compared to 49%) and almost three times as likely to own smart speakers (58 % vs 19%).
Almost everyone in the ad industry has a Netflix subscription (95%) compared to only 61% of the public. The industry is more likely to subscribe to Amazon Prime (77% versus 35% of "them"), Apple TV (31% compared to 7%), and Disney+ (39% and 16%).
The industry also spends less time watching broadcast television (1.5 hours daily, on average, versus 2.5 hours for "them"). They spend more time viewing subscription services daily (1.7 hours versus 1.3).
The mismatch extends to how advertising on TV and social media are perceived. When asked which media sources draw their attention to a product or brand they hadn't heard of, 15% of industry professionals said TV did so and 49% said social media.
But forty per cent of the public said TV attracted their attention to new products, and only 18% said social media. Whether TV or social makes brands, products or services more recognizable, 57% of industry professionals said TV and 20% said social media. Among the public, 51% said TV and 14% said social media.