BioSteel becomes the Raptors' official sports drink
The Toronto company's new sugar-free product will debut on the team's bench this season.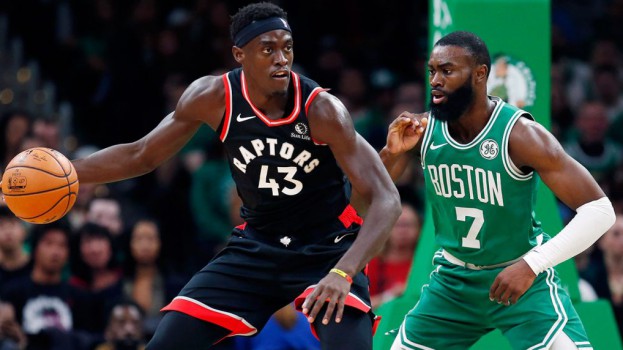 Toronto-based sports nutrition company BioSteel has partnered with the Toronto Raptors, becoming its official sports drink and a presenting partner for its pre-season training camp.
Financial terms of the multi-year partnership were not disclosed. The deal gives Biosteel rights to use the team's logos in its Canadian marketing, and will put prominent BioSteel branding at Raptors' home games and in the team's training facility. But the brand will also be present on the bench with TV cameras showing players sipping its new sugar-free tetra-packed drink.
John Celenza, co-founder and co-CEO of BioSteel, told MiC that distribution for BioSteel's ready-to-drink product is "becoming very robust," so the company wanted marketing assets to support that. As the Raptors didn't have a bench deal for sport drinks, there was an opportunity for the brand to accomplish that.
"It's authentic, because the players are consuming our products anyways," Celenza says, noting Raptors players have been drinking Biosteel since its inception in 2009. "We may as well showcase that in a branded way."
The brand's logo will appear on the team's coolers, cups, on the sidelines and bench areas, as well as on home and visiting team chair backs.
The deal also allows Biosteel to market through the team's website and social channels to reach its more than eight million followers.
"Sports is a key part of people's lives. It brings people together, especially in the era that we're living in right now. It's one of the only things that people are going to watch live," Celenza says. "It galvanizes people and brings people together to comment on their favourite teams, watch and participate in the group chats etc. I think, more so than ever, sports and marketing via sports is a great way to speak to consumers."
In October, Biosteel became the official sports drink of the Dallas Mavericks.