Postmedia redesigns its community news websites
The update includes new ad inventory and faster load times for a combined audience of 2.7 million Canadians.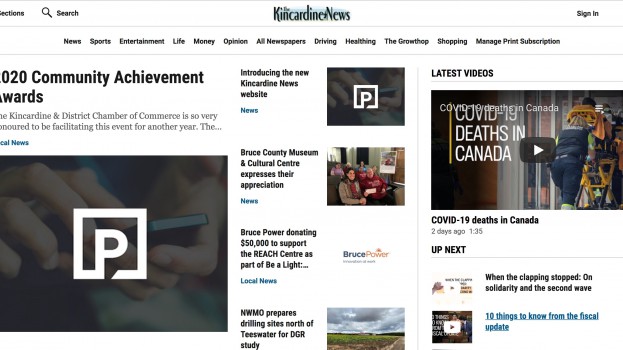 Postmedia has launched redesigned websites for more than 80 of its community newspapers across the country, adding new ad formats and creating more inventory.
The community papers have a combined audience of 2.7 million unique monthly visitors, according to Comscore Canada. They serve both large cities such as Edmonton and London, Ont. as well as smaller and more remote locales like Vulcan, Alta. Those readers will now see news from their communities on their homepage first, with coverage from other nearby communities given second priority further down.
Those stories will include new interscroller ads and the sites will offer refreshed homepage takeover opportunities and "high impact" units at point-of-entry. Overall advertising inventory will increase on each site as "ads can be dynamically inserted depending on the [length] of the article," according to Postmedia.
The sites now more closely resemble the design adopted by Postmedia's flagship publication National Post, which itself got a facelift in June.
Postmedia has been updating its sites' designs all year, but Thursday's announcement represents the largest inventory overhaul to date in terms of sheer number of sites. The new look prioritizes faster load times — particularly on mobile — as well as better content discovery tools and single sign-in credentials.