What S4′s new acquisitions mean for MightyHive Canada
Managing director Tessa Ohlendorf explains how the U.S.-based performance agency's expertise will be put to use for clients here.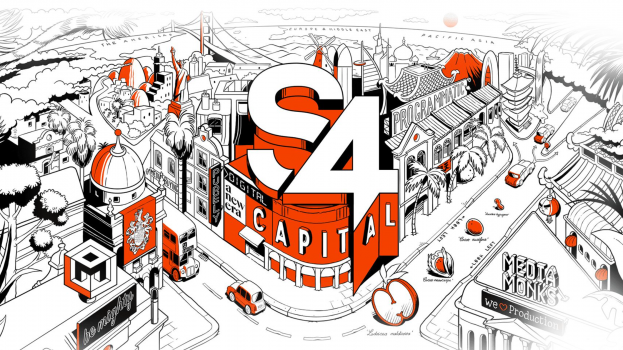 S4 Capital wasted no time continuing its growth plans in 2020, with a pair of acquisitions and subsequent mergers announced at the beginning of the week, both of which will have implications for its agencies in Canada.
S4 acquired New York-based creative agency Decoded Advertising, merging it with MediaMonks, the creative production agency former WPP head Martin Sorell bought in 2018 to start S4. The merger is aimed at expanding MediaMonk's capabilities when it comes to creative content. MediaMonks opened a Toronto office last April.
Meanwhile, on the media side, S4 also acquired San Francisco-based performance marketing agency Metric Theory, and merged it with MightyHive, which opened its Canadian outpost at the end of 2018.
Even though none of Metric Theory's 130 search and social experts joining the company are based in Canada, Tessa Ohlendorf, managing director of MightyHive Canada, says it will nonetheless still give the agency "extra talent and specialized experts at our fingertips" for its clients here.
According to Ohlendorf, the merger will allow the programatic firm to further deepen its media practice across B2B, B2C and ecommerce, given Metric Theory's work in helping its clients acquire, retain and grow customers through search and social.
"Now more than ever, marketers and retailers are looking for scale and comprehensive digital solutions across Google ads, direct buys, paid social and ecommerce," she says. "There's a real need to deliver privacy-based and highly relevant ad experiences alongside on-demand content, and then an omnichannel approach to ensure advertisers reach the right consumers, on the right channel, with the right message…[that's] super important."
Strategy in search and social programmatic are important to MightyHive's clients, Ohlendorf notes, given the increasing amount of time consumers are spending on search and social platforms. But Metric Theory's expertise in performance marketing fits well with MightyHive's objectives of achieving a unitary structure where the company can deliver insights across media content and provide an end-to-end offering for clients.
"The significance and the impact data can have in informing creative is something that's not well harnessed in the industry," she says. "By combining content media and data together, we put an end-to-end solution together for clients that harnesses the data we gather from media campaigns and we inform that back into creative. And the results for clients are higher ROI and better brand lift."
Ohlendorf adds that in S4′s structure – which Sorrell has previously referred to as being tailored for a new age of advertising – different entities work in unison, as opposed to a holding company model. "When you put content, data and media people on the same team, and then cross-train them across those same disciplines with specialists coming in – you have a much more powerful offering," she says.