Articles Tagged 'S4 Capital'
S4 to invest its profit gains into future growth
Media.Monks' parent company continues to grow but has its eyes on emerging capabilities.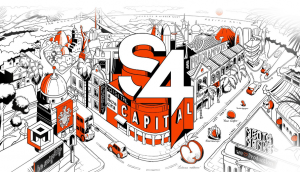 S4′s profits and expenses both widen
A jump in revenue and billings was offset by costs associated with the company's ongoing expansion.
What S4′s new acquisitions mean for MightyHive Canada
Managing director Tessa Ohlendorf explains how the U.S.-based performance agency's expertise will be put to use for clients here.
S4 Capital shows growth against digital media, content segments
The firm run by Sir Martin Sorrell is seeing profits rise quickly in the Americas.
MightyHive confirms S4 Capital merger
Canadaian managing director Tessa Ohlendorf says the merger lends credibility to the "third option" of digital ad and consultation firms.