Recovery in beauty advertising is expected to lag
But Publicis Media projects the sea change of 2020 will encourage more investment in digital platforms.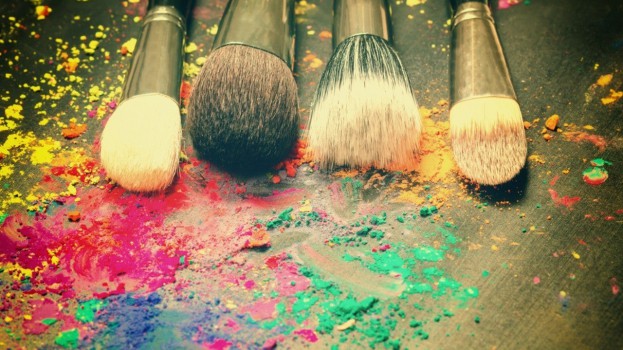 The bounceback in worldwide beauty and personal luxury ad spend will be limited to 1.7% this year due to a lack of  consumer demand for cosmetic and fragrance products, according to a new report from Publicis Media.
Publicis' analysis shows that ad spend in beauty and personal luxury is below the 4.4% growth rate for total ad spend in 11 key markets – among them are France, India, the U.S. and Canada. In these markets, beauty ad spend will total $7.5 billion USD this year, then gradually increase to $7.7 billion USD the following year. This equates to a 2.6% increase in beauty ad spend, compared to 4.5% for the advertising industry as a whole.
For Canada, beauty and luxury category sales are expected to grow 1.6% from 2020 to 2022, while ad spend is estimated to straggle at 1% growth over the same time. Publicis Media notes the expectation is that brands in the space will bolster their ad spend later this year, "as the vision of Canada's return to in-person life becomes clearer," in an attempt to "hit the ground running" when customers' purchase cycles align and demand increases.
Despite the best efforts of major brands and retailers, the trial-heavy beauty category has typically lagged in the digital space, which Publicis points out extends past ecommerce and into advertising spending that has focused on traditional platforms. The report estimates that, globally, beauty brands spent 18.3% of their budgets on advertising in magazines, which is 4.3 times more than the average brand, and 42.2% on television, 1.6 times more than average. Comparatively, they put 34.1% of their marketing budgets towards digital last year, compared to 53.1% for the market as a whole.
"This is a result of the historic lack of premium digital environments that support the high-quality brand imagery that beauty and personal luxury brands need to convey," the report states. "It is also due to the difficulty the beauty industry has had adapting to ecommerce, because consumers feel the need to sample and try on beauty products in person before committing to a specific product."
But the pandemic has forced beauty and luxury brands to reconsider and make a sea change, the momentum from which is expected to continue.
In 2019, 11.8% of beauty and personal luxury sales were through ecommerce and that upward momentum continued in 2020 amid lockdowns. While total digital spend is still behind other categories, beauty is growing at a faster rate: last year, it increased its digital ad spend by 2.8%, twice the 1.4% growth rate of digital advertising across all categories. The agency is forecasting an average growth of 5.9% per year for beauty and luxury brands between 2019 and 2022.
"Beauty brands were forced to accelerate their ecommerce strategies in 2020. Some even pioneered the use of virtual and augmented reality to allow consumers to try on products online," said David Rusli, head of strategy and data science at Publicis Media Canada. "We anticipate seeing this continued innovation in 2021, including some trends, like livestream shopping, that is massive in Asia, making its way to Canada."
To compensate, brands have been examining digital options such as live video-on-demand, connected TV, Instagram and TikTok to showcase their products through mediums that are conducive to visual representation.