The Golden Globes makes a mark: Numeris
NHL hockey and CTV programming continued to lead, but the award show had an impact across markets.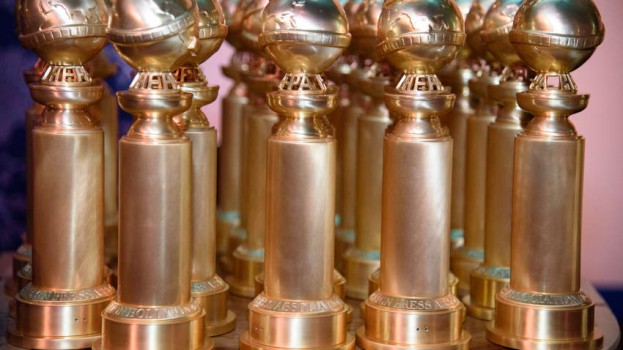 The Golden Globes hit the top five television audience rankings in almost every market for the week of Feb. 22 to Feb. 28, according to Numeris data, with other CTV programming and NHL hockey making strong showings.
The awards show – which aired on CTV on Sunday, Feb. 28 – logged 1.78 million viewers nationwide, and significantly led the Toronto/Hamilton market with 602,000 viewers. It also topped the list in Vancouver/Victoria, fourth in Montreal and fifth in Calgary.
The Golden Globes just missed the top five in the Montreal market, and barely got on the radar in Edmonton.
CTV's The Good Doctor ranked well, topping the list nationally with 2.17 million viewers, and Toronto Maple Leaf broadcasts once again dominated Toronto/Hamilton TVs.
Hockey Night in Canada's broadcast of the Edmonton Oilers and Toronto Maple Leaf contest led the Edmonton market with 133,000 viewers.
In Quebec, TVA's Les beaux malaises 2.0 continues to lead the French-language ratings with 1.71 million viewers.
National
The Good Doctor on CTV Monday at 10 p.m.: 2.17 million viewers
9-1-1: Lonestar on CTV Monday at 9 p.m.: 2.148 million viewers
9-1-1 on Global Monday at 8 p.m.: 2.06 million viewers
The Golden Globes on CTV Sunday at 8 p.m.: 1.78 million viewers
Young Sheldon on CTV Tuesday at 8 p.m.: 1.75 million viewers
Quebec (Francophone)
Les beaux malaises 2.0 on TVA Wednesday at 9 p.m.: 1.71 million viewers
En direct de l'univers on SRC Saturday at 7 p.m.: 1.44 million viewers
Star académie 2021 – Le variété on TVA Sunday at 7 p.m.: 1.39 million viewers
Toute la vie on TVA Tuesday at 8 p.m.: 1.28 million viewers
Alertes on TVA Monday at 9 p.m.: 1.24 million viewers
Toronto/Hamilton
The Golden Globes on CTV Sunday at 8 p.m.: 602,000 viewers
NHL Hockey – Leafs at Flames on Sportsnet Wednesday at 7 p.m.: 476,000 viewers
NHL Hockey – Leafs at Flames on TSN Monday at 7 p.m.: 444,000 viewers
The Good Doctor on CTV Monday at 10 p.m.: 420,000 viewers
9-1-1: Lonestar on CTV Monday at 9 p.m.: 401,000 viewers
Montreal
9-1-1: Lonestar on CTV Monday at 9 p.m.: 76,000 viewers
9-1-1 on Global Monday at 8 p.m.: 72,000 viewers
The Equalizer on Global Sunday at 8 p.m.: 68,000 viewers
The Golden Globes on CTV Sunday at 8 p.m.: 66,000 viewers
Call me Kat on CTV Tuesday at 9 p.m.: 65,000 viewers
Edmonton
Hockey Night in Canada – Oilers at Leafs on Sportsnet Saturday at 7 p.m.: 133,000 viewers
9-1-1 on Global Monday at 9 p.m.: 112,000 viewers
9-1-1: Lonestar on CTV Monday at 10 p.m.: 103,000 viewers
The Equalizer on Global Sunday at 9 p.m.: 84,000 viewers
The Curse of Oak Island on History Sunday at 10 p.m.: 79,000 viewers
Calgary
9-1-1 on Global Monday at 9 p.m.: 117,000 viewers
The Good Doctor on CTV Monday at 8 p.m.: 105,000 viewers
The Equalizer on Global Sunday at 9 p.m.: 95,000 viewers
The Rookie on CTV Sunday at 9 p.m.: 92,000
The Golden Globes on CTV Sunday at 6 p.m.: 84,000 viewers
Vancouver/Victoria
The Golden Globes on CTV Sunday at 5 p.m.: 192,000 viewers
The Equalizer on Global Sunday at 8 p.m.: 164,000 viewers
9-1-1 on Global Monday at 8 p.m.: 163,000 viewers
Young Sheldon on CTV Tuesday at 8 p.m.: 159,000 viewers
The Good Doctor on CTV Monday at 10 p.m.: 143,000 viewers