Mastermind Toys signs sponsorship deal with Today's Parent
The toy retailer will get exclusive access to promotional content formats in both print and online.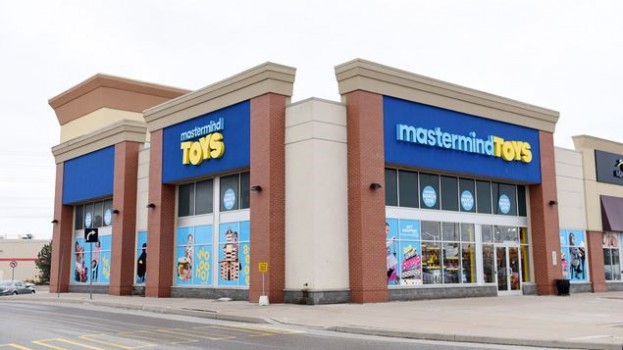 Today's Parent and Mastermind Toys have launched an exclusive partnership that makes the retailer the "Official Play Partner" of the parenting media brand.
Starting with its current April/May issue, Today's Parent is featuring a new column about the importance of play for development of mind, body and expression at every age and stage. Each article – including an online version that is shoppable – will highlight related product recommendations from Mastermind Toys.
The benefit of the partnership for Mastermind Toys, says Susan Anderson, VP marketing and brand, is that the 37-year-old banner has 68 stores across Canada, and it now has the opportunity to amplify that strength coast-to-coast.
"We can tell more Canadians about who we are, especially as Millennials and Gen Z are embarking on their parenting journeys," Anderson says. "We want to bring our voice to the conversation on the value of play now more than ever, as kids and families are navigating new, uncertain, and often stressful experiences though the pandemic. We want to be a resource for parents, grandparents, caregivers, and educators and be their go-to for play solutions."
The partners will also collaborate on an article for each issue leading up to Today's Parent marquee holiday issue, with Mastermind Toys the exclusive retail partner for the annual Toy Guide. All of the kid-tested toys recommended will be available at Mastermind Toys, and the cover will be shot at its in-house creative studio, the Mastermind Toys Playroom. This content will appear in print and digital formats.
Promotions will run across Today's Parent print, digital, and social channels as well as Mastermind's digital, social media content, e-blasts and digital advertising. New Mastermind Toys Perks Loyalty members will also receive a free issue of the magazine and an exclusive subscription offer when they join.
Today's Parent, published by SJC Media, has been printed for over 35 years. An average issue garners more than 1.5 million readers, nearly 648,000 unique monthly views in print and about 1.3 million unique monthly views for its digital version. It also has a robust and engaged social following on Facebook (260,000+), Instagram (62,200+), Pinterest (54,000), and more than 2.5 million on Twitter.