Privacy's next chapter: collaborating on a consumer-first mindset
Quantcast VP of Product, Somer Simpson, explains why and how the ad ecosystem must evolve to maintain a free and open internet.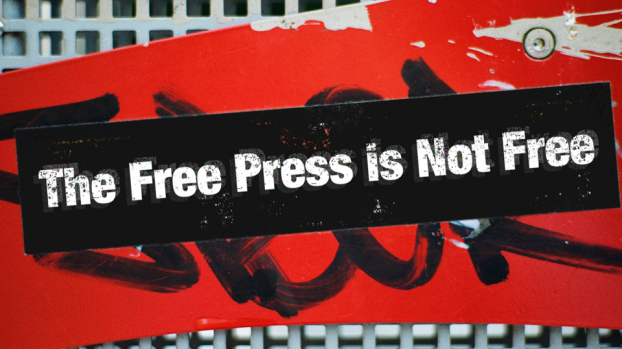 By Somer Simpson, VP of Product, Quantcast
People tend to forget an essential truth about the internet: the content we so voraciously consume, and share is paid for by advertising.
While subscription-based business models exist, most people browse for content that interests them. We stumble on news sites that inform us, seek out hobbyist sites that entertain us, and visit platforms like Facebook that feed our social needs. As consumers, we are used to free content, not really thinking about our role in the value exchange. In actuality, by sharing our attention and data with brands, we support and fund those creators and publishers. And now this free access to content is under threat.
A free and open internet fuels me
I see the internet as the intersection of the freedom of speech and technology. I come from a journalism background: I ran an underground newspaper in high school, launched a music and arts magazine in college, went to photojournalism school, and built my newspaper's first website in 1994. I also grew up loving technology: I started coding when I was 11 because there was something magical in how seemingly random letters and numbers could make things happen on a screen. Free and open access to news and information is in my blood and fuels me. I strongly believe access to information should not be limited to those who can pay directly for it. Being able to leverage technology to expand and protect the impact of journalism is why I wake up every morning and go to work.
We created the problem
But the free and open internet has been compromised. It's partially our fault, the industry as a whole did not give consumer data rights the respect and attention they warranted. Technologies were built to be reliant on audiences, but did not fully recognize that consumer data rights and trust are at the center of it all. There was insufficient investment in the infrastructure to protect consumer data from hacks and breaches; the ecosystem lacked transparency and controls to prevent email and phone numbers from being sold to or shared with anyone who wanted them; and consumers were excluded from the conversation entirely.
Digital technology also facilitated consolidation of power to the few. The rise of tech giants, who bought up smaller ad tech players, has allowed them to define the rules. This concentration of power has resulted in some bad practices that are only now beginning to be addressed through government scrutiny and regulation.
Government intervention raises questions. Do you want people who aren't particularly tech-savvy writing laws that control how tech works? Or do you want the people who built this ecosystem to fix it? Whatever the answer, things will not stay the same. We can see this as an opportunity to embrace positive change, this time putting consumers at the center.
Change is coming
The industry has already seen sweeping changes. On the browser side, in 2019 Apple released internet tracking protection (ITP) with more changes coming around IDFA. In the last few weeks, Google announced that once third-party cookies are phased out in 2022, it will not build alternate identifiers. We've also seen a flurry of regional privacy laws, including GDPR (General Data Protection Regulation) and CPRA (California Privacy Rights Act). We see countries like Brazil and Thailand taking the GDPR model and applying it to their own ecosystems; Canada and Australia are likely next.
For a long time, cookies made everything function the way we expected, not only for personalized advertising, but also for frequency control, attribution, and audience measurement. Without cookies, the thread that connects the ad ecosystem and its disparate network of players falls apart and new solutions must be found to protect publisher revenue.
Protecting consumer rights
Consumers have a right to data privacy, transparency, and control. The industry, therefore, needs to facilitate both ad revenues and consumer choice. By proactively calling on users to join the conversation and advocate for their online rights, we have the potential to build a stronger relationship with consumers and create a more enjoyable online experience.
At Quantcast, my product team is focused on this issue. We understand the digital ecosystem and ad tech. We've been publisher-focused and privacy-first since day one when we launched Quantcast Measure, and since we launched Quantcast Choice in 2018. We've spent the last few years concentrating on consumer privacy, the laws and regulations around it, and the needs and expectations of consumers.
Fighting for a worthwhile cause
We believe it's worth fighting for a free and open internet. Enabling consumer data rights is more than just maintaining the status quo. We, as players in this tech ecosystem, need to figure out how to evolve in a deliberate and proactive way. To do so, we need to think consumer-first, consent-first.
Interested in hearing more? Quantcast is the creator of a new and innovative intelligent audience platform that empowers
brands, agencies and publishers to know and grow their audiences, reaching people in the right place, at the right moment. For more info visit our website or reach out to: laura.main@quantcast.com