St. Joseph relaunches Canadian Business
A return to print in fall 2021 and more dynamic content online will include a focus on entrepreneurs and women in business.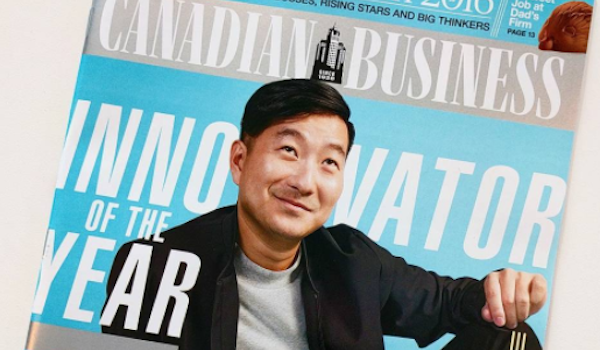 SJC Media is relaunching Canadian Business in September with a return to print and a focus on main street, entrepreneurs, women in business and the evolution of leadership – all the people who will be playing a huge role in how this country is rebuilt post-Covid-19.
The editorial direction will be helmed by Charlotte Herrold as editor-in-chief of Canadian Business and special projects SJC Media, a role she took on in January this year. Herrold was previously editor-in-chief of Flare magazine.
"We want Canadian Business to be a very dynamic offering for readers, entrepreneurs, and our clients," says Jason Maghanoy, head of business development at SJC Media and associate publisher of Canadian Business. "We are not only bringing it back in print, but there will also be a lot of different opportunities for companies to work with us, whether through experiential, a Canadian Business Insider corporate membership, and the leader-in-residence program launched this month. There's a lot this magazine will be offering."
The Canadian Business Leadership Circle –  the leader-in-residence program – is a monthly feature that brings in a leader making an impact in their field. Over the duration of their monthly "residence," the featured leader will be profiled and discuss their business in the publication. The program kicked off in March in March with Geraldine Huse, president of Procter & Gamble. and Lisa Kalhans, president and CEO of American Express Canada is the focus of April.
SJC finalized the acquisition of Rogers Media's magazines in March 2019 including Canadian Business, which has been digital-only for the past few years. The Rogers titles were added to SJC's sales portfolio in December 2020, and Rogers continues to represent programmatic sales for SJC Media brands, and the rights to include them in its integrated TV, digital, and radio packages.
The fall 2021 launch will include a redesign of the print magazine, and a new website will leverage the distribution and promotional network of SJC's owned and operated brands.
Maghanoy, says, "In the end, the overall business plan here is to take a much more magazine-focused approach to content. Meaty features. Meaningful insight. More zeitgeist. More personalities. We're talking about it as Fast Company for Canada."