Lowe's signs on to another HGTV show
The hardware retailer is on board for season two of Scott's Vacation House Rules, joining returning sponsors CIBC, Behr, Pollard and Rockwool.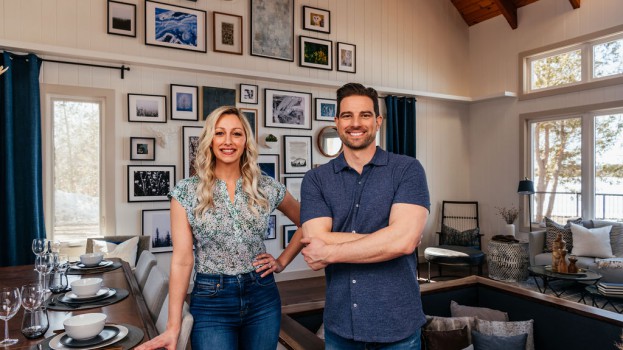 HGTV Canada's Scott's Vacation House Rules is returning for a second season, and Corus has brought on Lowe's as a new series sponsor, along with four returning brands.
This season, real estate expert and contractor Scott McGillivray continues to teach homeowners how to make smart investments and renovation decisions that turn uninspired cottage properties into profitable vacation rentals. Specifically, season two viewers will watch McGillivray create a family-friendly cottage with a fun game space, a five-star winter retreat, a breathtaking beach house and more.
Lowes has signed on for the second season, joining the Corus Studios Original series for the first time, and will be featured in a number of in-store shopping integrations. Last month, Lowe's was also one of the new sponsors for the fourth season of HGTV's $ave My Reno, also showing in-store and online shopping experiences.
In terms of returning sponsors, CIBC continues its ongoing partnership with HGTV Canada, providing home investment tips through content on HGTV.ca and weekly videos posted on HGTV Canada's social media platforms, in addition to organic integrations throughout the show.
Behr Paint also returns for a variety of in-show integrations and appearances on HGTV.ca, showcasing its ability to revitalize furniture and walls. Pollard reprises its role as a series sponsor for Scott's Vacation House Rules, featuring the latest window and door tech solutions.
And Rockwool returns as the official insulation partner of HGTV Canada. Through in-show and HGTV.ca integrations, the stone wool insulation manufacturer highlights how its products help achieve quieter, safer and more comfortable spaces.
Scott's Vacation House Rules ranked as the third most popular program on HGTV in Spring 2020 among adults aged 25 to 54, the number one show on HGTV.ca for the entirety of its first season, and was one of the top two ranked HGTV programs on the mobile Global TV App during its season one run.
Season two of Scott's Vacation House Rules starts airing on HGTV Canada, Sunday, May 16 at 9 p.m. and can be streamed live and on-demand via STACKTV and the Global TV App.