Despite drop in viewers, Oscars take the top spot: Numeris
Despite leading the national TV rankings, viewership for this year's Academy Awards was down.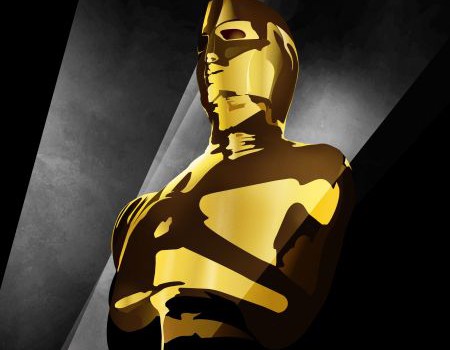 While a majority of Canadian TV viewers took in the 93rd Academy Awards, the awards show was down to 2.26 million viewers compared to last year's AMA of 4.8 million, according to the latest data from Numeris for the week ending Apr. 25.
Despite the drop in viewers – something that was seen in the U.S. as well, continuing a trend from other "big event" broadcasts like the Super Bowl and Grammys – the awards show ranked first in most English markets across the country, except for Calgary (where it was in second with 91,000) and Edmonton, where it didn't even make the top five.
After a brief hiatus, The Good Doctor returned to CTV with strong national viewership (2.08 million), with 9-1-1 the lone Global blip in the country's top five.
The Academy Awards were also in the top five in Quebec, where the semi-final of Star academie drew 1.52 million viewers. The Francophone market stayed relatively consistent week over week, although TVA drama L'Échappée reappeared in the top five along with satirical news show, Infoman.
CTV programming dominated Toronto's TV screens, along with interest in the Leafs match against the Canucks.
In Edmonton, where the Oscars didn't make an appearance, the second episode of Island of Bryan's third season made the top five with an AMA of 78,000.
National
Academy Awards on CTV Sunday at 8 p.m.: 2.26 million viewers
The Good Doctor on CTV Monday at 10 p.m.: 2.08 million viewers
9-1-1 on Global Monday at 8 p.m.: 1.94 million viewers
9-1-1: Lonestar on CTV Monday at 9 p.m.: 1.84 million viewers
Grey's Anatomy on CTV Thursday at 9 p.m.: 1.75 million viewers
Quebec (Francophone)
Star académie 2021 – Le variété on TVA Sunday at 7 p.m.: 1.52 million viewers
Tout le monde en parle (en direct) on SRC Sunday at 8 p.m.: 1.33 million viewers
Infoman on SRC Thursday at 7:30 p.m.: 1.25 million viewers
Alertes on TVA Monday at 9 p.m.: 1.17 million viewers
L'Échappée on TVA Monday at 8 p.m.: 1.05 million viewers
Toronto/Hamilton
Academy Awards on CTV Sunday at 8 p.m.: 823,000 viewers
9-1-1: Lonestar on CTV Monday at 9 p.m.: 462,000 viewers
Grey's Anatomy on CTV Thursday at 9 p.m.: 462,000 viewers
NHL Hockey – Leafs at Canucks Thursday at 7 p.m.: 431,000 viewers
The Good Doctor on CTV Monday at 10 p.m.: 431,000 viewers
Montreal
Academy Awards on CTV Sunday at 8 p.m.: 110,000 viewers
Grey's Anatomy on CTV Thursday at 9 p.m.: 77,000 viewers
9-1-1: Lonestar on CTV Monday at 9 p.m.: 76,000 viewers
Station 19 on CTV Thursday at 8 p.m.: 76,000 viewers
Academy Pre-show on CTV Sunday at 6:30 p.m.: 70,000 viewers
Edmonton
9-1-1 on Global Monday at 9 p.m.: 110,000 viewers
9-1-1: Lonestar on CTV Monday at 10 p.m.: 107,000 viewers
New Amsterdam on Global Tuesday at 8 p.m.: 81,000 viewers
Island of Bryan on HGTV Sunday at 10 p.m.: 78,000 viewers
Grey's Anatomy on CTV Thursday at 10 p.m.: 75,000 viewers
Calgary
9-1-1 on Global Monday at 9 p.m.: 110,000 viewers
Academy Awards on CTV Sunday at 6 p.m.: 91,000 viewers
The Good Doctor on CTV Monday at 8 p.m.: 90,000 viewers
New Amsterdam on Global Tuesday at 8 p.m.: 85,000 viewers
9-1-1: Lonestar on CTV Monday at 10 p.m.: 80,000 viewers
Vancouver/Victoria
Academy Awards on CTV Sunday at 5 p.m.: 286,000 viewers
The Masked Singer on CTV Wednesday at 8 p.m.: 217,000 viewers
9-1-1 on Global Monday at 8 p.m.: 166,000 viewers
The Good Doctor on CTV Monday at 10 p.m.: 145,000 viewers
60 Minutes on Global Sunday at 7 p.m.: 139,000 viewers