Tele-Quebec turns to CBC to handle national sales
The national and provincial public broadcasters are teaming up to help compete for media dollars outside of Quebec.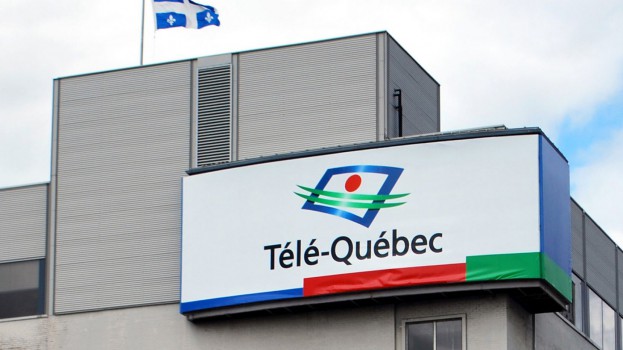 In an effort to both bolster and protect its national advertising opportunities, Télé-Québec is partnering with CBC/Radio-Canada Media Solutions for ad sales outside of Quebec starting this June.
CBC/Radio-Canada Media Solution's sales force will complement Télé-Québec's Montreal-based sales team, which is focused on representation in Québec.
The educational programming-focused broadcaster, owned by the Quebec government, has, to date, been working with Airtime Television Sales, but has reportedly been finding it increasingly difficult to compete for media dollars at the national level. In turn, Télé-Québec sought out a media partner with complementary content and a like-minded target audience to represent and increase exposure of its inventory to advertisers outside the province.
The collaboration with the CBC "protects Télé-Québec's revenues by ensuring that we are represented with agencies and advertisers," Katia Villeneuve, GM, sales, media creativity and marketing for Télé-Québec, said in a statement.
For the CBC, while the two public broadcasters have worked on pitches and RFPs in the past, the partnership with Télé-Québec is new ground and unlike any collaboration to date, according to Donald Lizotte, GM and chief revenue officer at CBC/Radio-Canada Media Solutions.
"With us both being public broadcasters, them on the provincial level, us on the national level, there is also a natural affinity; our programming has a similar mission and mandate, and on the commercial side, they offer similar products, and go-to-market strategies as ours," Lizotte explains. "We believe this partnership will benefit Télé-Québec, CBC/Radio-Canada and, most importantly, our advertisers. By representing Télé-Québec's products outside of Québec, we are able to share our expertise of Franco-Québec content with the rest of Canada, which our teams in English Canada have been doing for many years. At the same time, this partnership will provide efficiencies for clients, and eases the load of transactions they have to complete on a daily basis."