Behind the buy: ACE Bakery reinvests in its brand
Union Creative moves away from TV and goes digital-first to build awareness beyond ACE's flagship baguette.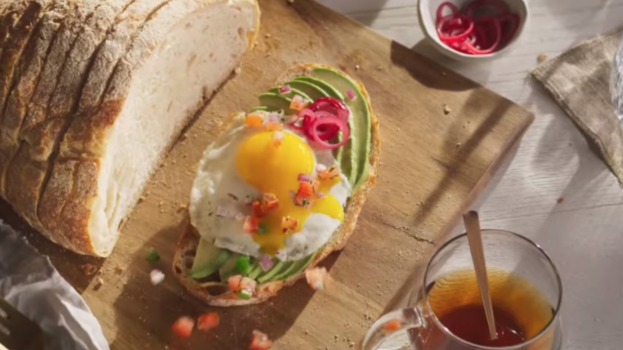 While ACE Bakery is well-known for its ubiquitous baguette, as shoppers rely more on online grocery services, the brand wanted to wake consumers up to the potential behind its other offerings.
The campaign: "Bread to Inspire"
The agency: ACE worked with Union Creative for both the campaign creative and the media buy.
The challenge: People aren't going out, and if they're grocery shopping, they're trying to do it online. After a pandemic-fueled retail slump, how was ACE going to get audiences to see behind their flagship white baguette that's commonly purchased for gatherings and on special occasions?
"The challenge was telling people about the brand's many SKUs, and educating their target on what to actually do with them," Cherie Raymond, VP and group media director at Union Creative. "Preliminary research showed that our target groups tend to plan their trip by creating grocery lists," she says, adding that the hurdle was in having ACE both communicate and educate consumers during those pre-shop moments.
The media strategy: With an bigger-than-usual ad spend (as ACE looks to reinvest in the brand), the agency moved away from linear TV and went online, placing media around cooking shows and recipes and targeting key partnerships.
"We found that by using digital, we could efficiently target this food inspiration content on multiple platforms, as well as target the right people in the top content they were consuming," Raymond explains, including connected TV, YouTube, livestream and top publisher websites and influencers to drive broad awareness with a 15-second video.
That said, Raymond says social is the largest part of the campaign, responsible for driving engagement to the ACE website, and representing 40% of the spend.
With a need to get users to purchase online, Raymond says the brand actively stayed away from linear TV and pursued Food Network Canada online, striking a partnership that leveraged Food Network personalities and their platforms to demonstrate a variety of ACE products and inspire viewers to try recipes on their own. That alone represented approximately 30% of the media buy, Raymond says.
Social creative was designed to inspire every-day-of-the-week options, with recipes and other inspiration driving audiences to the ACE website where they are encouraged to engage with the brand's "Recipe Box" for easy-to-make recipes.