Liquid Media making moves towards ad-supported models
The content studio is planning more acquisitions, including FAST channels and other ad-supported vehicles.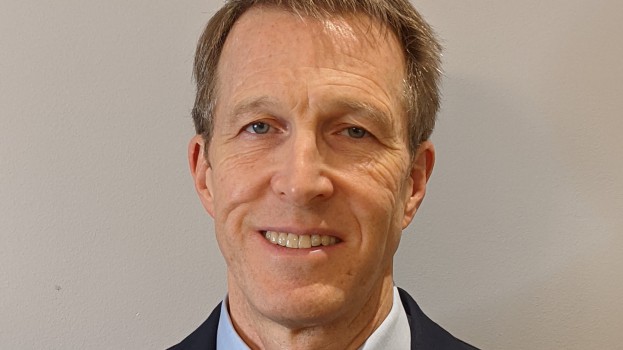 Joshua Jackson's Liquid Media Group has been on a partnership and acquisition tear, positioning the Vancouver-based content studio to become more of a "business solutions" organization increasingly focused on ad-supported opportunities.
Earlier this month, Liquid announced a partnership with millennial-focused 4K HDR distribution channel Insight TV, which will distribute Liquid's content library to 400 million households in 53 countries, with the two companies reportedly collaborating on the development of a new FAST (Free Advertising Supported TV) channel, and tapped Ron Thomson (pictured) as its new CEO. Thomson was previously president of global business development firm Cameron Thomson Group, and has been building media, entertainment and tech companies for more than two decades.
Liquid also signed a letter of intent to acquire Indieflix Group, a global SVOD streaming service, which recently added B2B content to its traditionally B2C services, transitioning itself into more of an edutainment company distributing and producing social impact-based film programming to wide-ranging audiences and markets, including corporate, government and education sectors. The streamer's audience includes college students, parents and lovers of social impact content, short film and indie movies.
Indieflix, led by CEO and co-founder Scilla Andreen, joins Liquid's other SVOD properties, Reelhouse (targeting Gen X and millennial audiences), which helps independent filmmakers monetize following their festival run, and Slipstream, which is focused on curated action, adventure and sports long-form film.
Most of Indieflix's content haven't been ad-support or sponsored to date, Thomson, Liquid's newly appointed CEO, tells MiC. "I think the opportunity for Indieflix and Liquid to participate with big brand sponsors is now, and we are pursuing it very aggressively."
Amsterdam-based Insight TV began as a single channel and has grown to distribute six linear TV channels that produce owned content distributed around the world. More recently, the company has reportedly created their own FAST channels available around the world, particularly in North America on Samsung TV+ and others.
Despite perceived similarities across Slipstream and Insight TV programming – both of which largely target millennials and Gen Z – Thomson says that wasn't a problem. "We've created a new FAST channel that we will launch in conjunction with Insight TV worldwide. Insight TV is acting as our sales distribution channel as well as our packaging partner, utilizing our programming library from Slipstream, co-mingling with its own programming, which is shorter form. It is also anticipated that we will create a linear channel with them as well."
The two companies are also working together to use Slipstream's content on Insight's OTT on-demand service. Insight TV's channel listing and FAST channel offering, along with the Indieflix inventory, could lead to further FAST channel and co-mingling efforts, Thomson says.
"We have transitioned to become a business solutions company for professional IP creators for film, TV and cinematic video games to help them package, finance, deliver and monetize their IP. It's an entire solutions approach. We're a company that needs to grow quickly and get things moving, so we've raised some capital and are deploying that capital to acquire, integrate and build faster than we can starting from scratch ourselves," says Thomson.