Snap introduces new AR tech for brands
Permanent business presence and a browse-and-buy feature are just some of the new enhancements for brands on the platform.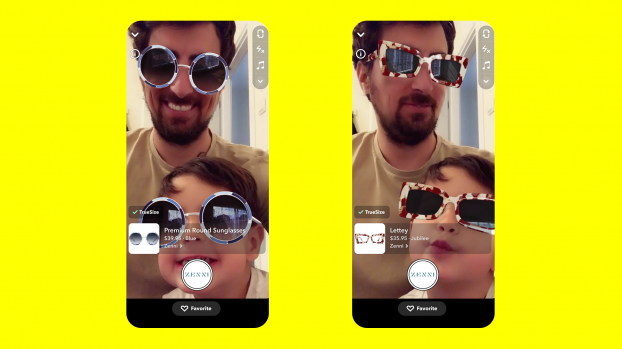 Businesses can now establish a permanent presence on Snapchat with Public Profiles for Businesses, one of many new Snapchat platform features announced by Snap last week during its third Snap Partner Summit last. The virtual event included presentations by co-founders Evan Spiegel, Bobby Murphy and other team members to announce new products and partnerships across its developer, creator and augmented reality (AR) platforms.
Snapchat reaches more than nine million people in Canada, specifically over 80% of 13- to 24-year-olds and more than two-in-three 13- to 34-year-olds. The platform has over 500 million monthly active users worldwide, including nearly half of smartphone users in the U.S.
Public Profiles for Businesses allows companies to create a more permanent presence on Snapchat where they can showcase their AR Lenses and Stories, plus a Shop page where Snapchatters can browse and buy, turning the platform into an organic point of sale. This feature has been in beta testing since July 2020.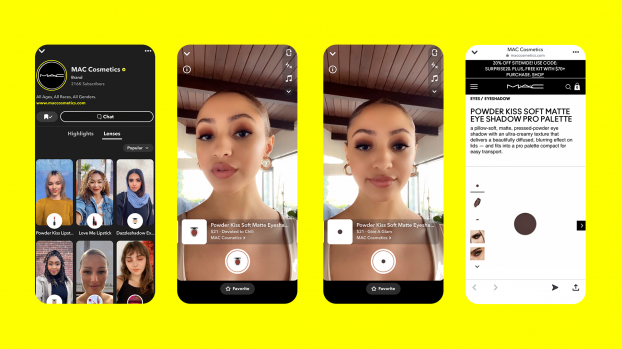 With new API-powered Lenses, brands will be able to build AR Shopping Lenses by uploading their product catalogues and 3D product assets through the Business Manager. Snapchatters using these Lenses will get real-time product and pricing updates, and brands can access new analytics on Lens usage. In addition to shopping, partners like Major League Baseball and Strava will now feed real-time scores and stats right into Lenses through the API.
Snapchat has added Scan to its home camera screen and Screenshop for ecommerce. Scan matches what is seen through the Snapchat camera with relevant AR experiences, and Screenshop is a new feature enabling users to Scan a friend's outfit or a saved photo to help them shop similar looks with recommendations from other brands. This builds on the existing Scan capabilities, which uses the Snapchat camera to identify types of plants, dog breeds, wine bottles, car models, songs and other smart-identification systems through partner integrations.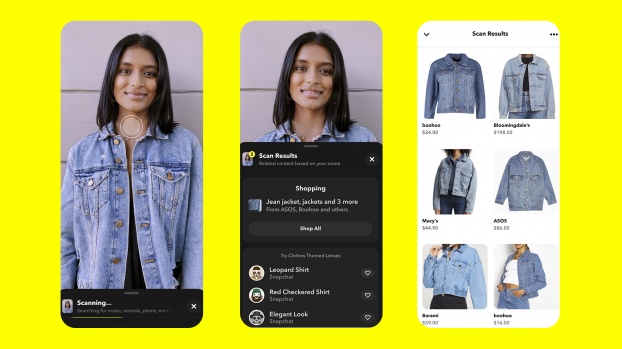 According to Snap, more than 170 million Snapchatters use Scan every month and apparel and accessories are the largest shopping category among U.S. teens, triggering the introduction of additional AR try-on upgrades to improve shopping capabilities.
Additional shopping upgrades include wrist-tracking technology, which facilitates new AR try-on options for watch and jewelry brands, along with True Size technology that helps capture accurate sizing for eyewear and sunglasses. Plus, 3D Body Mesh and Cloth Simulation also allows brands to begin experimenting with full apparel outfits.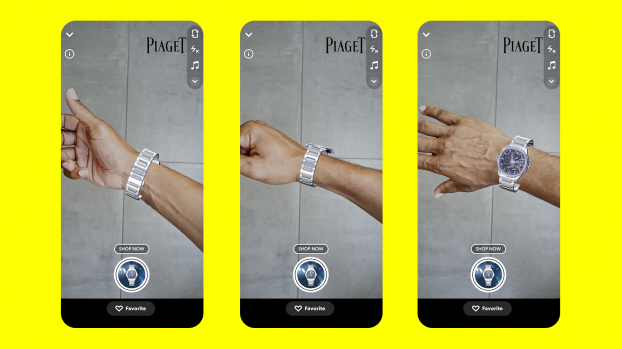 Utility was the core theme running through the virtual summit and the new tools and services, not only making it easier for users to engage with the platform, but also so Snap can deliver more business solutions to its partners.