9-1-1 dials into the top spot: Numeris
CTV programming was also strong, with The Rookie and The Masked Singer hitting most markets.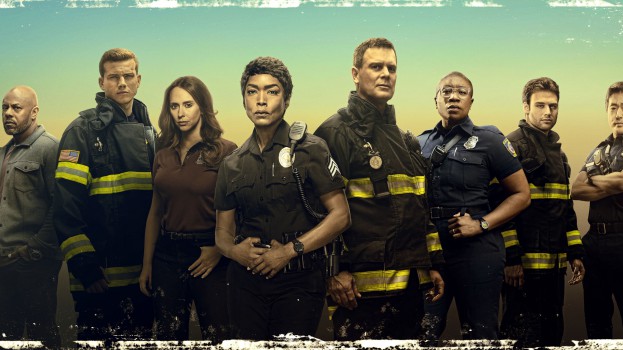 Global's 9-1-1 took the top national TV ranking, logging an AMA of 2.08 million viewers for the week of May 10 to May 16, only one week out since it took the top spot a year ago. It was the lone Global representative in the nation's top five, according to Numeris' data for the week, followed by CTV favourites The Rookie and The Good Doctor.
The Masked Singer also made the grade, revealing that the Russian Dolls were, in fact, pop-band Hanson in the show's quarterfinals.
Toronto and Hamilton's rankings mirrored the national top five almost exactly, with The Masked Singer and 9-1-1: Lonestar swapping fourth and fifth spots.
In French Quebec, Tout le monde en parle (en direct) took back its top spot, followed by Infoman, but racing drama La Dérape and Hôpital New Amsterdam on TVA, along with Dans l'oeil du dragon – the Francophone version of Dragon's Den – made top five appearances to shake up the province's TV rankings.
National
9-1-1 on Global Monday at 8 p.m.: 2.08 million viewers
The Rookie on CTV Sunday at 10 p.m.: 1.97 million viewers
The Good Doctor on CTV Monday at 10 p.m.: 1.86 million viewers
9-1-1: Lonestar on CTV Monday at 9 p.m.: 1.77 million viewers
The Masked Singer on CTV Wednesday at 8 p.m.: 1.75 million viewers
Quebec (Francophone)
Tout le monde en parle (en direct) on SRC Sunday at 8 p.m.: 1.15 million viewers
Infoman on SRC Thursday at 7:30 p.m.: 983,000 viewers
La Dérape on TVA Tuesday at 7:30 p.m.: 772,000 viewers
Hôpital New Amsterdam on TVA Tuesday at 8 p.m.: 688,000 viewers
Dans l'oeil du dragon on SRC Monday at 8 p.m.: 671,000 viewers
Toronto/Hamilton
9-1-1 on Global Monday at 8 p.m.: 452,000 viewers
The Rookie on CTV Sunday at 10 p.m.: 404,000 viewers
The Masked Singer on CTV Wednesday at 8 p.m.: 404,000 viewers
The Good Doctor on CTV Monday at 10 p.m.: 403,000 viewers
9-1-1: Lonestar on CTV Monday at 9 p.m.: 390,000 viewers
Montreal
The Rookie on CTV Sunday at 10 p.m.: 71,000 viewers
Law and Order: SVU on CTV Thursday at 9 p.m.: 62,000 viewers
The Conners on CTV Wednesday at 9 p.m.: 58,000 viewers
9-1-1 on Global Monday at 8 p.m.: 57,000 viewers
Blue Bloods on CTV Friday at 9 p.m.: 53,000 viewers
Edmonton
9-1-1 on Global Monday at 9 p.m.: 125,000 viewers
The Equalizer on Global Sunday at 9 p.m.: 95,000 viewers
9-1-1: Lonestar on CTV Monday at 10 p.m.: 94,000 viewers
The Rookie on CTV Sunday at 8 p.m.: 93,000 viewers
New Amsterdam on Global Tuesday at 8 p.m.: 89,000 viewers
Calgary
9-1-1 on Global Monday at 9 p.m.: 103,000 viewers
The Rookie on CTV Sunday at 8 p.m.: 100,000 viewers
The Masked Singer on CTV Wednesday at 9 p.m.: 85,000 viewers
The Good Doctor on CTV Monday at 8 p.m.: 78,000 viewers
Saturday Night Live on Global Saturday at 9:30 p.m.: 77,000 viewers
Vancouver/Victoria
The Masked Singer on CTV Wednesday at 8 p.m.: 189,000 viewers
9-1-1 on Global Monday at 8 p.m.: 175,000 viewers
Young Sheldon on CTV Thursday at 8 p.m.: 157,000 viewers
NCIS on Global Tuesday at 8 p.m.: 156,000 viewers
60 Minutes on Global Sunday at 7 p.m.: 147,000 viewers