Apex ups its in-app ad game with Roblox
The in-app advertising company adds inventory from one of the world's most popular online gaming platforms.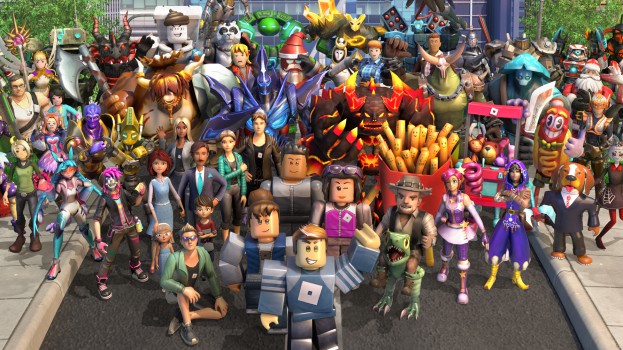 Apex Mobile Media has made a big addition to its gaming inventory by partnering with Bloxbiz, an ad platform that operates within online game Roblox.
The new partnership offers advertisers an opportunity to reach younger audiences by placing ads within Roblox, a global online gaming platform with over 199 million players, roughly 11.5 million of whom are based in the U.S. and Canada.
In-game environments can mimic real life, says Apex Mobile Media's president and co-founder Chris Lombardi.
"Within the Roblox platform and in each game there are different opportunities to have ads placed natively in environments that mirror what traditional OOH advertisements would look like, such as billboards, and on vehicles," he explains. "I'm advertising inside of a video game, what we're offering is an opportunity for people and brands to connect in a virtual world with brands and everyone out there in the public to realize that there is, there is a world out there."
While targeting younger audiences can be difficult for advertisers, he says that two thirds of all 9- to 12-years-olds in North America play Roblox.
The new partnership not only provides the in-app advertising company with new ad technology, but adds over 15 million of Roblox's gamers to Apex's gaming-focused inventory, which has been a recent area of focus for the company's growth efforts. In May, Apex entered a partnership with Frameplay Canada, utilizing its technology to facilitate mobile gaming ad insertion. In February, Apex partnered with AudioMob to bring audio ads to gaming apps.
Apex will be able to report on ad impressions and viewability of its ads within Roblox, even though the ads are static and are non-clickable, and can monitor unique views, user hits, and exposure time.
Apex's marketing manager Carlos Guevara explains the gaming audience has continued to grow during the pandemic, but in some potentially unexpected ways. The pandemic has generated an increase in mobile device usage, and "a lot of time spent on phones is actually spent gaming," Guevara says. What's more, online game platforms that can be played on desktop computers, smart phones and tablets have widened the demographics of who plays and why.
"It wasn't only just core gamers, but those 24 to 35-years-old," he says, adding that there is also an increase in the amount of people who use gaming as a communication platform to stay connected with other people. "Gaming isn't what it used to be, social gaming is where the future is going."